Around 2000 refugees and 500 residents trapped amid Lay Kay Kaw battle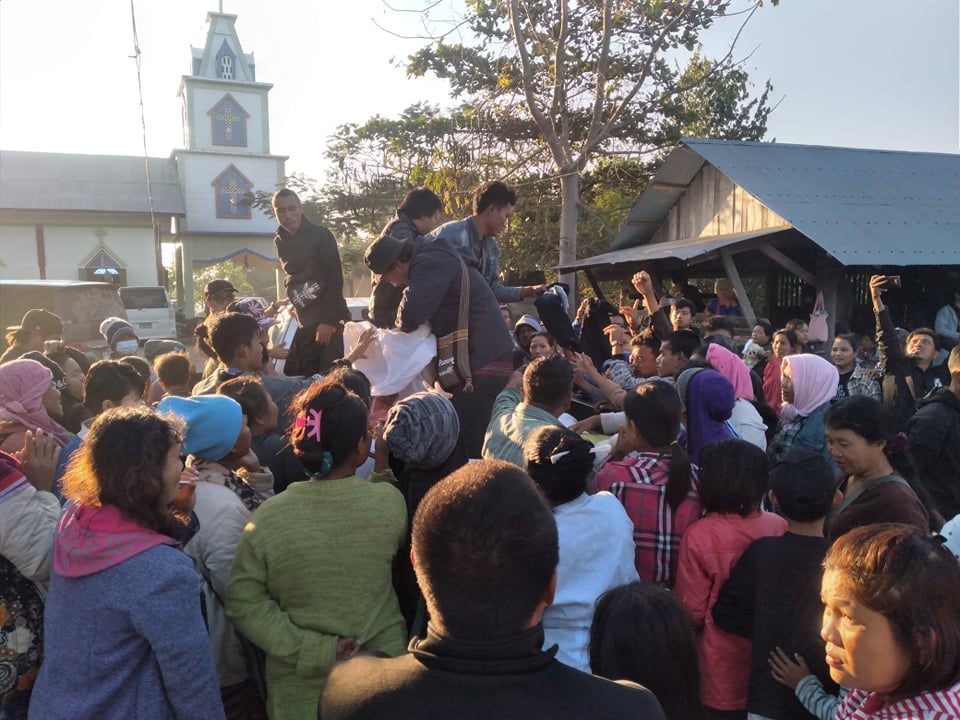 According to local news sources, around 2000 refugees and 500 civilians are trapped in Lay Kay Kaw, KNU Brigade 6 territory, amid the battle between junta and KNU forces.
It's reported that the battle started around 11am on the morning of December 15th, and has trapped 2000 refugees and 500 residents in the streets of Lay Kay Kaw.
"There are around 1300 refugees in the villages. They're relocated in four places, the school, the monastery, the church, and another 500 are in another village school. Around 500 residents are also trapped in the town," said the resident news source.