Around 50 junta soldiers die in Lay Kay Kaw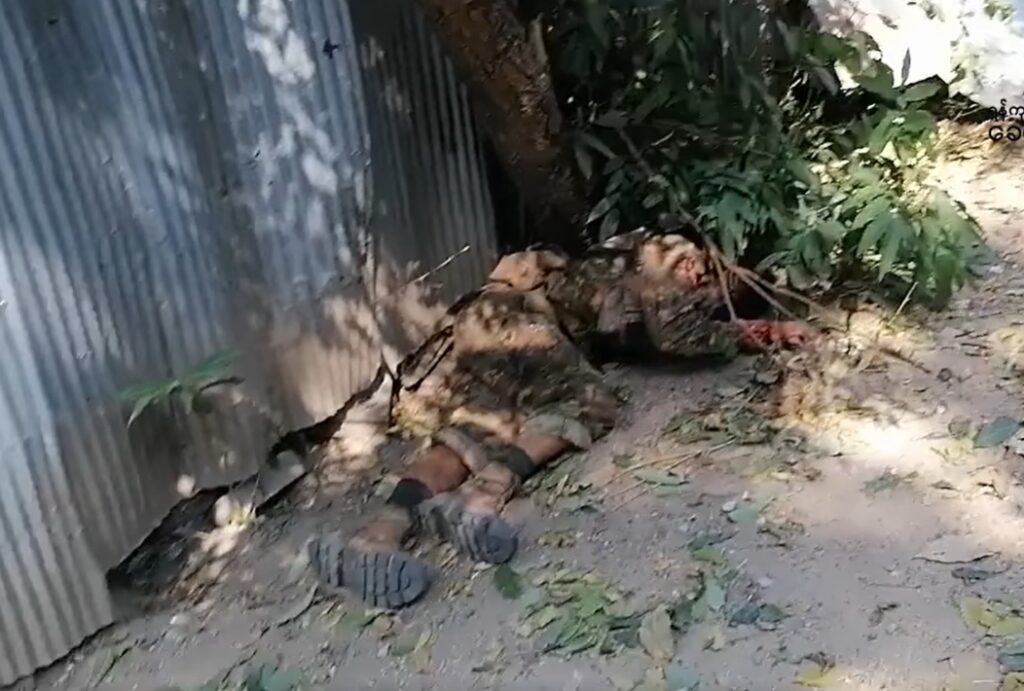 PVTV, the official broadcast channel of the NUG, announced that intense battles occurred between the KNLA-PDF alliance and junta forces in Myetta Lin Myaing and Mae Htaw Talay, Lay Kay Kaw, in KNU Division 6 territory, and over 50 junta soldiers, including two company commanders, and two seconds-in-command died.
It's also reported that 12 weapons including a 60 mm mortar, 4 pistols, 1 sniper rifle, 3 MK1s and 3 MK2s in addition to some grenades, magazines and ammunition were confiscated.
Currently, airplanes of the junta are reported to be roaming the sky above.