Artillery shelling by junta forces injures a woman and child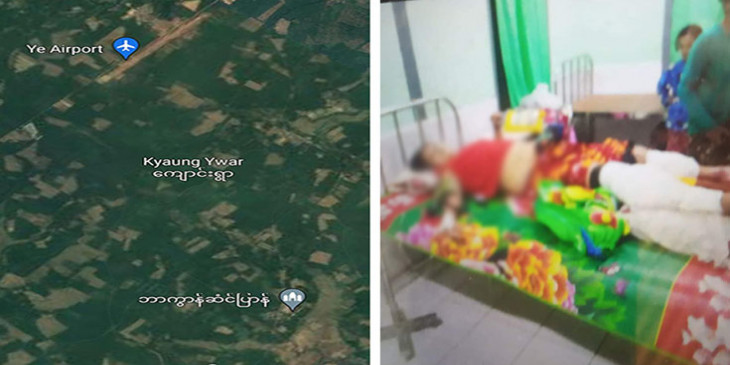 After the attack on the Kyaung Ywa Police Station and village Administration Office in Ye Township, one elderly woman and a child were wounded from artillery shells from junta forces.
Kyaung Ywa Police Station and the village Administration Office were attacked around 5:30pm on the 8th of December, and junta forces fired artillery shells around 8:30pm.
The shelling destroyed Muni Taung Monastery in the eastern part of Kyaung Ywa. A child was wounded in the forehead and a woman was seriously injured in her thigh. The woman was carried to Mawlamyaing hospital for treatment.
During the attack on Kyaung Ywa Police Station and village Administration Office, a police officer, two village junta members, one veteran, and one civilian were shot dead.
After the attack, security was tightened at all entrances and exits to Ye Township, by junta soldiers and it became difficult for travelers, according to locals.
In the past few days, at least 10 members of the junta forces have been killed during attacks by the KNU and Ye PDF.