ASEM release statement on the worrisome situation in Myanmar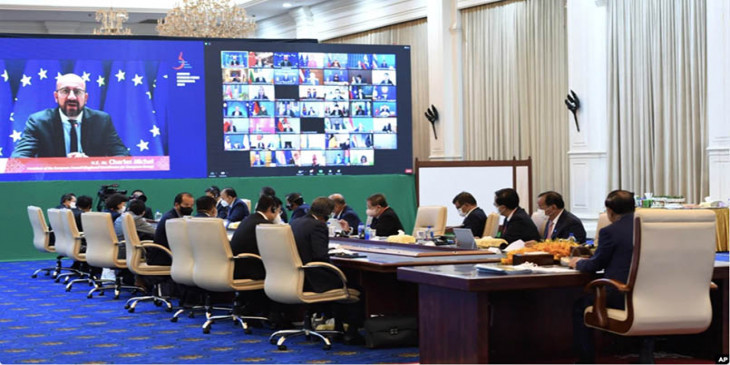 The ASEM summit released a statement saying that they were seriously worried about the situation in Myanmar and urged a negotiation that involves all stakeholders, as quickly as possible.
51 Asian and European countries attended the ASEM summit, hosted by Cambodia. Myanmar was absent as the coup leader was not invited and an non-political representative was invited instead.
Furthermore, the 7 major countries released a joint statement supporting the consensus of ASEAN including a negotiation between all the stakeholders.
The statement, released by US, UK, Australia, Canada, New Zealand, Norway and South Korea, also urged to allow the ASEAN special envoy to visit Myanmar.
The ASEAN special envoy requested an audience with detained political leaders, including Daw Aung San Su Kyi, but the military council rejected the request.