At least 3 soldiers from the junta died in a battle between junta forces and the MNDAA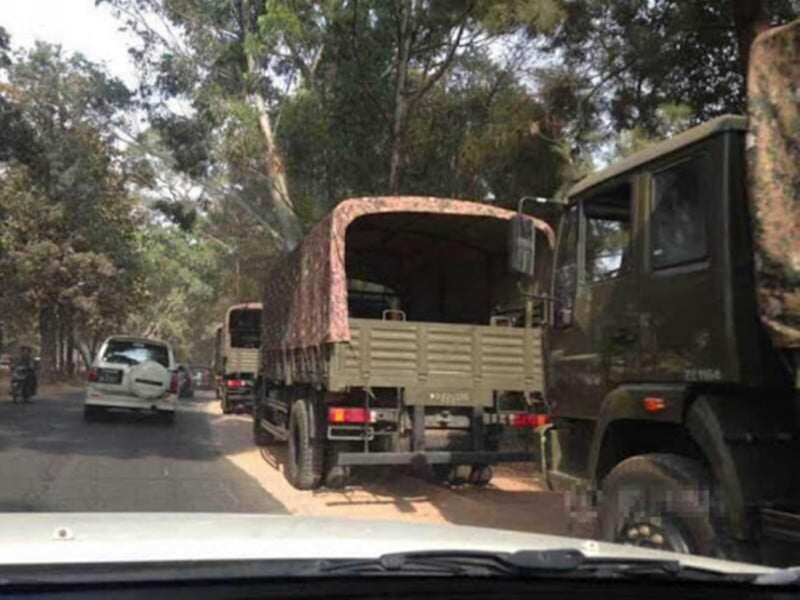 On Nov 24th, there was a battle between the junta military and The Myanmar National Democratic Alliance Army (MNDAA), starting from 11:52am at Chin Chaut Htan Hill, Monekoe District, Northern Shan State, and the battle lasted more than 4 hours. At least, 3 soldiers from the military junta died and 1 from the MNDAA was injured, according to a Ko Kang source.
The junta military also attacked Man Yan area, Ko Kang where the MNDAA was located, with more than 120 heavy weapons. Two from the MNDAA were injured.
As Infantry Division 41 of of the junta military, from the Eastern North region, moved to attack an MNDAA division, in Special Ko Kang Area 1, in Mong Koe District, the MNDAA attacked the junta military on route, around 10:35am.
Likewise, the MNDAA made further attacks on the junta military, who came to attack the MNDAA, at Northern Hill, in Nan Law area. The battle took approximately 40 minutes, according to the Ko Kang source.