Attacked on police patrolling vehicle killed Deputy-police-chief and a civilian, 9 others injured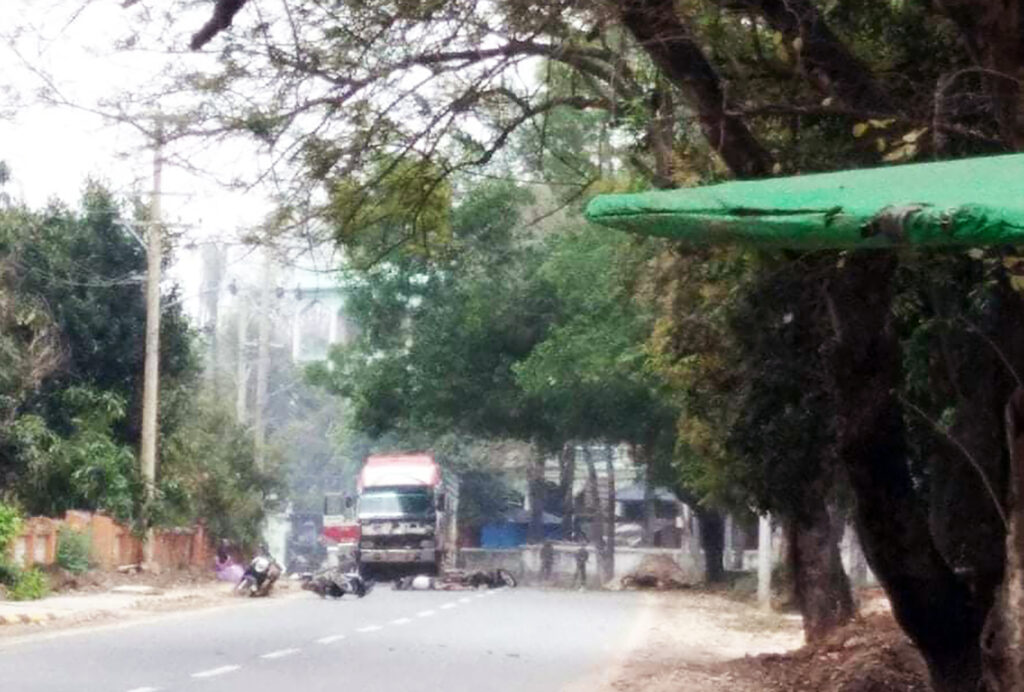 Reportedly, 3 explosions happened in Bamaw Township and there were deaths including a Junta police officer and a citizen.
There was the death of the township police deputy chief and at least 5 other police were injured. Also, one citizen was killed and 4 others were injured in this attack.
"Two police vehicles and a FAW car were blasted by mines and the deputy police chief was killed and around 5 police got injured. But unfortunately, 5 citizens were affected too. One of them was killed on the spot. Another 4 were admitted to the hospital.", said a local.
"The deceased police officer is Aung Myat Oo and from Bamae District. He was hit by the bomb remnants at his temple and died around 1pm. Moreover, the other 4 police were also severely wounded," he added.
Among 5 citizens who were affected, 45 years old lady, Madam Ray Ha Nar (aka) Daw Bouk Nuu who lived in Bamaw, Pouk Kone Residential Ward was killed on the spot.
This morning at 8 am, there was also an explosion near Than Tae Guest House but no one was hurt. But 3 junta soldiers were killed in the second explosion at 10 am.
The deputy police chief was killed on the third explosion of the vehicle patrol in front of the nursing school at 11 am.
After the NUG announced an emergency in the whole country, Bamaw defence forces also announced in a statement that urged the residents not to go outside unnecessarily and not to go close to the row of the military's vehicles, buildings and petrol stations.