Bago Division journalist on trial for additional case after being sentenced to 3 years in prison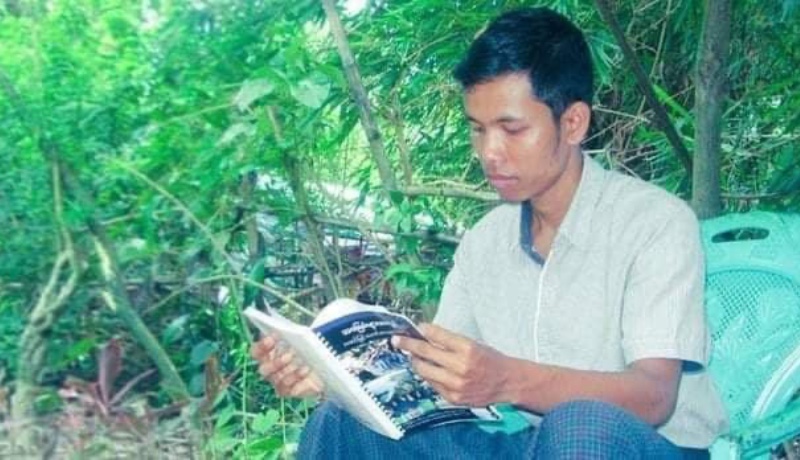 On December 16th, Nyein Chan Wei, a journalist from Letpadan, Tharrawaddy District, Bago, was reportedly sentenced to three years in prison under article 505/A at a Tharrawaddy Court.
The junta regime has now filed an additional charge under article 123/C against him. He was arrested while hiding at a safe house in Kha Mon Seik village, Letpadan.
Although other journalists charged under article 505/A after the coup were released, Nyein Chan Wei was sentenced to a 3 year prison term. He was arrested on March 19th and sentenced to prison after being on trial for 273 days.
Nyein Chan Wei is a local news reporter at Bago Weekly Journal. His office was raided by junta soldiers in March and the outlet's Facebook page has been removed since then.