Biden signs NDAA which includes the provision to report to Congress on its efforts to legitimize the NUG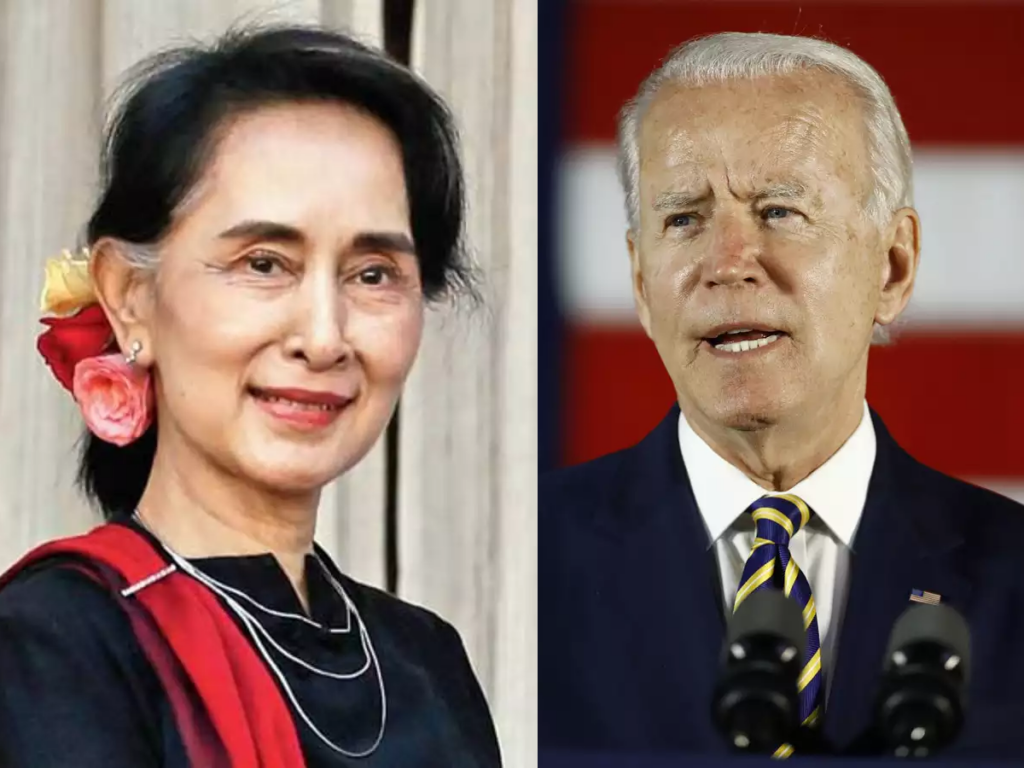 President Joe Biden has signed the National Defense Authorization Act (NDAA), which will authorize a $700 billion budget in the coming year of 2022. The NDAA includes the requirement of the U.S Administration to report to the Congress on its efforts to legitimize the National Unity Government (NUG).
President Joe Biden signed the NDAA on December 27th (December 28, Myanmar time).
The NDAA includes the provisions of; U.S Administration to elevate the legitimacy of the NUG, to support Myanmar's Civil Disobedience Movement (CDM) and the related associations which promote democracy, to reject the legitimacy of Myanmar's Military Regime and to impose targeted sanctions on them.
Now that the NDAA has been signed, the U.S Administration is required to present the tasks relating to Myanmar's affairs to the Congress within 60 days.
When Administration Officials report to the Congress, it is required to include U.S government policy and safety procedures regarding Myanmar's affairs, the efforts of the U.S Administration, current support by the U.S Administration, and a review of China and Russia's strategic interests in Myanmar.
"In the NDAA, it was enacted that the U.S Administration must report to Congress on how they are supporting the NUG and their efforts to legitimize the NUG, how they are proposing to ostracize the illegitimate junta regime", pondered political columnist U Ye Myo Hein, on his social media on December 18th, when the NDAA was not enacted yet.
A bipartisan amendment was introduced by the Republican Senator, Mitch McConnell, to support democracy in Myanmar, and it was approved.
Regarding global affairs covered in the NDAA, it will be using $300 million for the Ukraine Security Assistance Initiative, $4 billion for the European Defense Initiative and $7.1 billion for the Pacific Deterrence Initiative respectively.