Blockade in downtown Yangon, and civilians injured from reckless shooting by junta troops following an explosion near Mandalay Farmer's market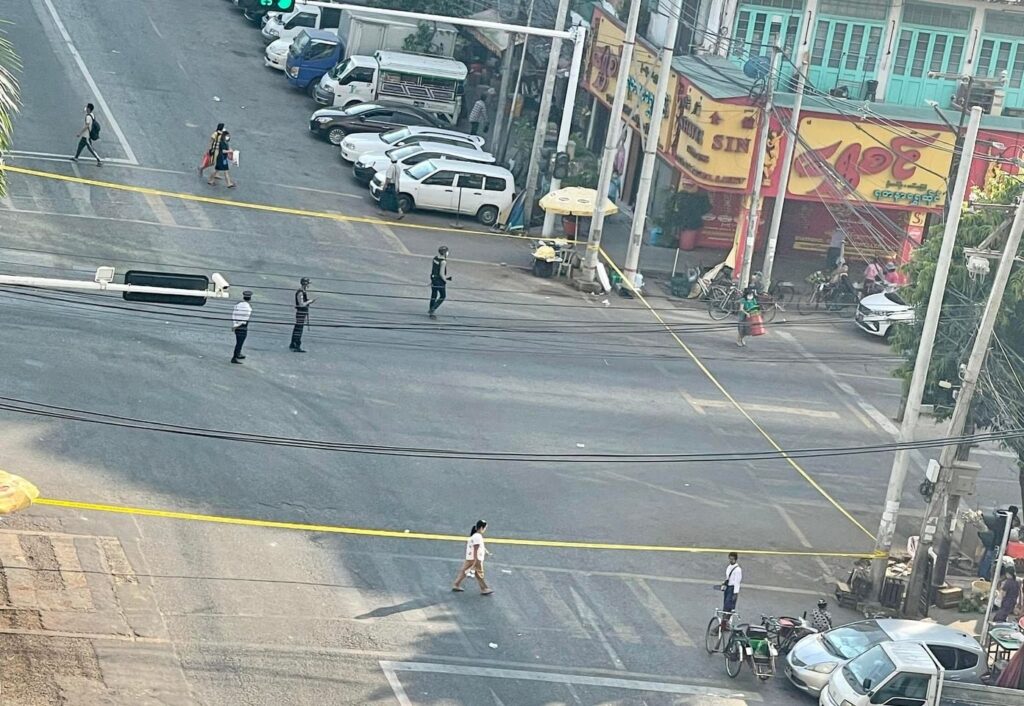 Reports from locals stated that junta troops have blockaded roads in and out of downtown Yangon and are searching cars.
All of downtown Yangon including, Than Zay Market, Pazundaung, Strand Road, Ahlone, Thakhin Mya Park, Konthe Road, Sule Pagoda Road, Mahabandoola Bridge, Pansoedan, City Hall, Bo Min Yaung Road, Bo Myat Tun Street, Thein Byu Road, Yangon Central Railway Station, and Anawrahta Road, were blockaded and cars were being searched, according to Yangon locals.
A taxi driver expressed to Yangon Khit Thit Media, "I'm not quite sure what the junta troops are looking for, but they are searching the ins and outs of Yangon. Maybe searching for someone in the city or they were tipped off about some shooting in the city, but they blockaded everywhere. They are also searching the taxis, especially Probox models. I'd suggest the young adults to avoid heading to downtown for now".
Also, an explosion occurred on Strand Road near 41st Farmer's Market and Paw Taw Mu Pagoda in Mahar Aung Myay, Mandalay. It resulted in reckless shooting by junta troops which injured two civilians, according to one of the protest leaders in Mandalay.
"It exploded near the junta troops while they were clearing out squatters' houses. They started shooting around and injured two civilians. Now the troops are driving around the city patrolling", the protest leader stated.