Bomb blasts reported at Myawaddy Bank, Thanlyin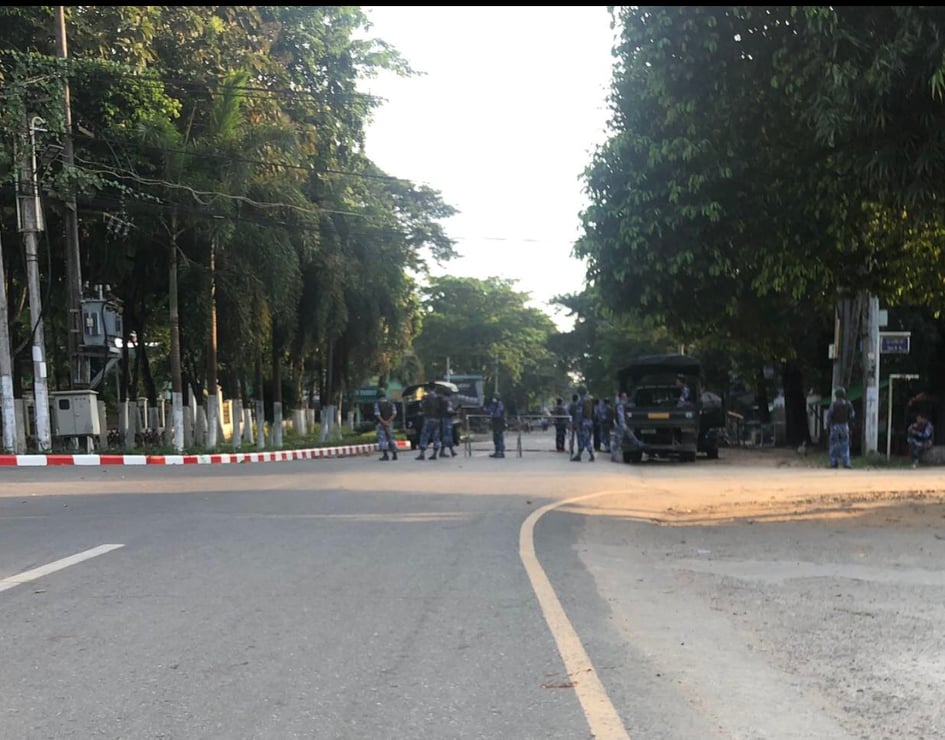 It was reported that there was a bomb blast in front of the Myawaddy bank in Thanlyin, close to SAC soliders guarding the bank, on November 24th at 3:20 PM. After the bomb blast, the soldiers ran away in terror and later, they blocked all roads to search for the perpetrators.
Similarly, there were also bomb blasts in police and officers' housing areas in South and North Dagon around 12 noon on the same day. One bomb blast occurred in a military officers' housing area on 2nd Street in North Dagon, and another one in a police housing area in South/East Junction Street.
"We just heard the sound of bomb blasts and no one got injured," said a local of South Dagon.