Bomb Blasts Throughout the City of Monywa on New Year's Eve Night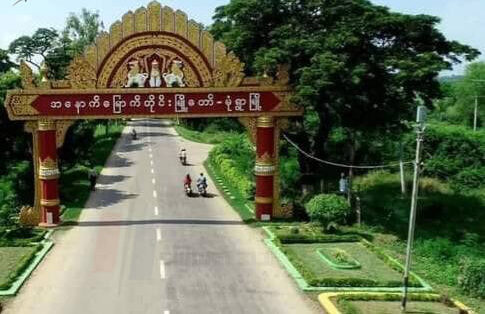 The local People's Defense Force (PDF) in Monywa attacked the supporting posts of the military council (junta) with a series of bomb blasts on the night of New Year's Eve. A member from the local PDF reported that there may be some junta soldier casualties.
It was the Monywa Night King and the Monywa Boys that attacked the 16th infantry battalion in Monywa.
"We attacked the outpost gate of the 16th infantry battalion with both guns and grenades. No one dared to come out and there may be some junta troop casualties. There were also some attacks in other parts of the city," said the officer-in-charge of the Monywa Night King.
Additional details also released in a statement revealed that bomb blasts at junta soldiers' hiding spots on Myo Shaung Road and the divisional office, No.2 Police Station, the city electricity department, the revenue office, the B.E.H.S (6) Junction Road, and the corner of R-Zar-Ni street were carried out by the Monywa Young People's Group, the Monywa Night King, the Northwest Plains Revolutionary Force (NPRF), the Monywa Ninja, the Red Code Revolution, and the Monywa Boys Monywa Phoenix Warrior.
Those attacks reportedly could have resulted in casualties of junta soldiers and the local PDF were able to carry out this mission safely and successfully.