Bomb explodes in Thiri Mingalar Market and millions of kyats stolen by police and soldiers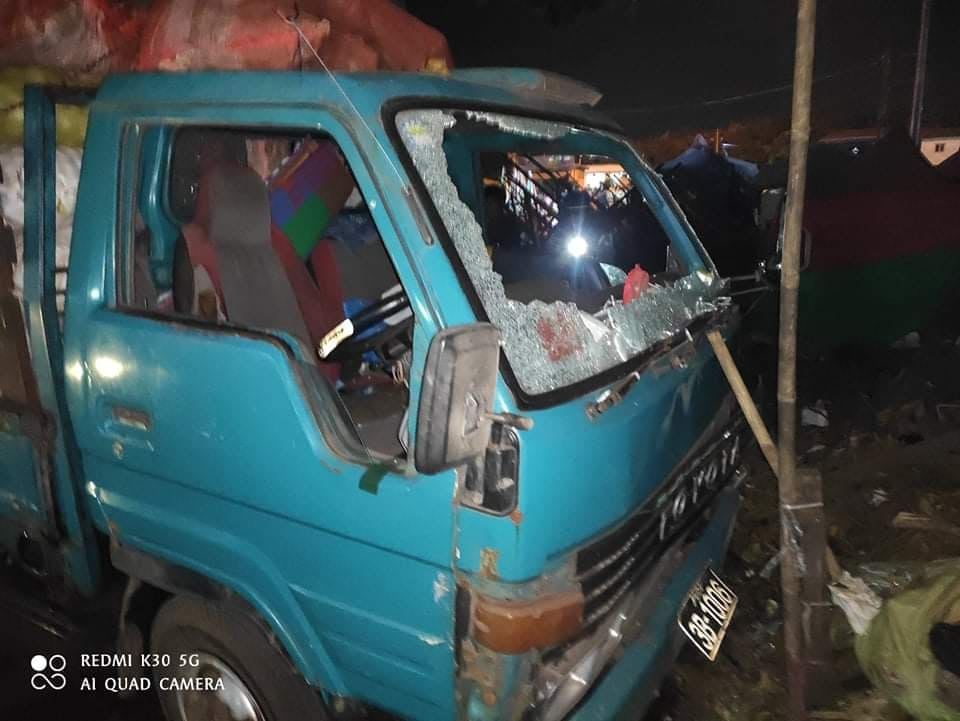 After an explosion at Thiri Mingalar Market, Yangon, at around 7pm on December 26th, vendors and shopkeepers said that junta forces asked them to gather in the car park to collect data after the explosion. While the police and the employees of Yangon City Development Council were securing the market compound, millions of kyats from the shops was stolen.
One of the shopkeepers reported, "Last night after the explosion, all the people in the market were asked to gather at the car parking to collect the data. The market compound was closed while the police and the employees of Yangon City Development Council guarded the stalls. Some soldiers went to check the compound at the west of the market. At around 11:45pm, all the people were allowed to go back home. The junta forces fired their guns 4 or 5 times. Millions of kyats from commodities shops, fruit shops, betel shops, and corn shops were lost during that time. The security forces, taking money from the locked safety boxes can be traced on CCTV, but for the security concern, no one dared complain. In the shops, million kyats were stored in the safety boxes, but the locks were broken and money was taken."
After the coup, groups of gangsters and the thieves have been used by the junta regime to rule and exploit the market. Members of the gangs started gambling in the market and watching the actions of the vendors and shopkeepers to make sure they were not getting involved in politics or supporting the revolutionary forces.
One of the shopkeepers said "after the coup, the members of the gangs played cards and gambled in the markets by collecting money from the shopkeepers. They lived in the market. They gave some money to the police and the employees of Yangon City Development Council. Even though we saw they were stealing our property, we dared not complain as the gang members challenged us and threatened us".
The explosion caused one person to be wounded. Some locals believe that police and the employees of the Yangon City Development Council did it.