Both Sides suffer in Ka-de village clash (Palaw Township)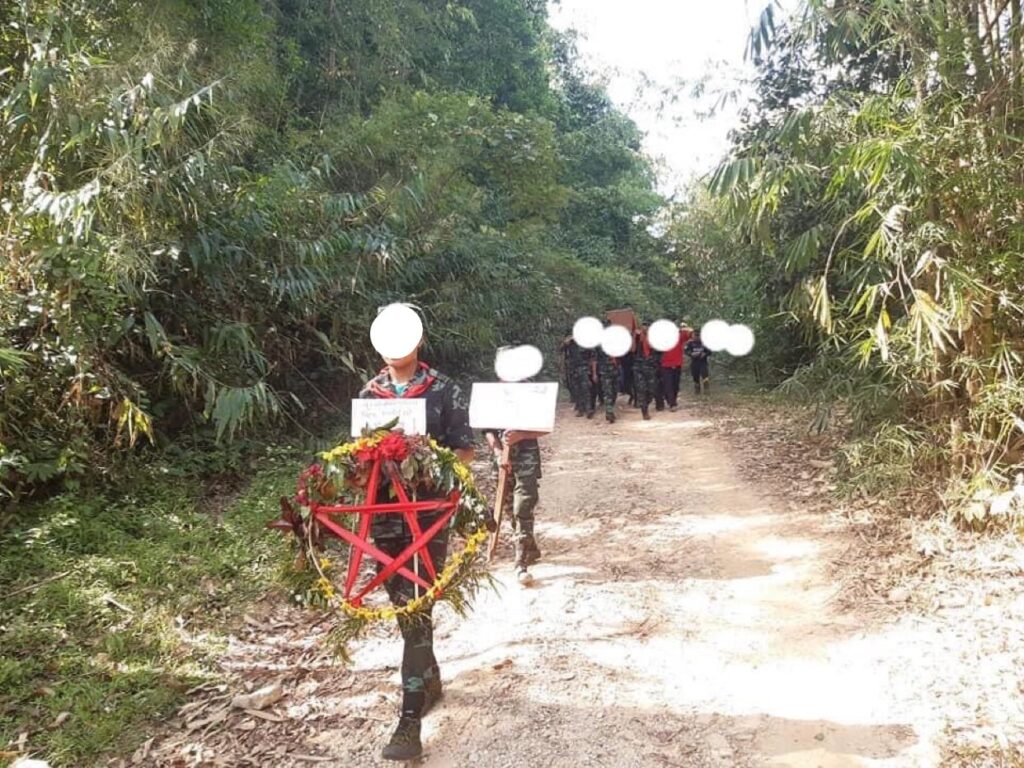 Palaw People's Defense Force (PDF-Palaw) has issued a statement announcing that both sides have suffered during recent clashes in Ka-de village in Palaw Township (Taninthayi Region) at around 6am on December 4th.
The clash erupted between the PDF–Palaw and the junta's subordinate Pyu Saw Htee Group.
During the clash, one died and one was injured on the Pyu Saw Htee side. Similarly, one died and another was injured (though not critically) on the PDF-Palaw side.
It was also stated that a rifle, two hundred bullets, and a hand grenade were seized from the Pyu Saw Htee during the clash.
The fallen serviceman from the PDF–Palaw was the section officer Comrade Phyu Phway, and his comrades announced their gratitude for his sacrifices during the revolution and held a burial service on December 4th.
~ (Pictures) The burial service of Comrade Phyu Phway, the section officer of the PDF–Palaw ~