CDF-MINDAT resistance fighter dies in battle and houses and hospital damaged in artillery strikes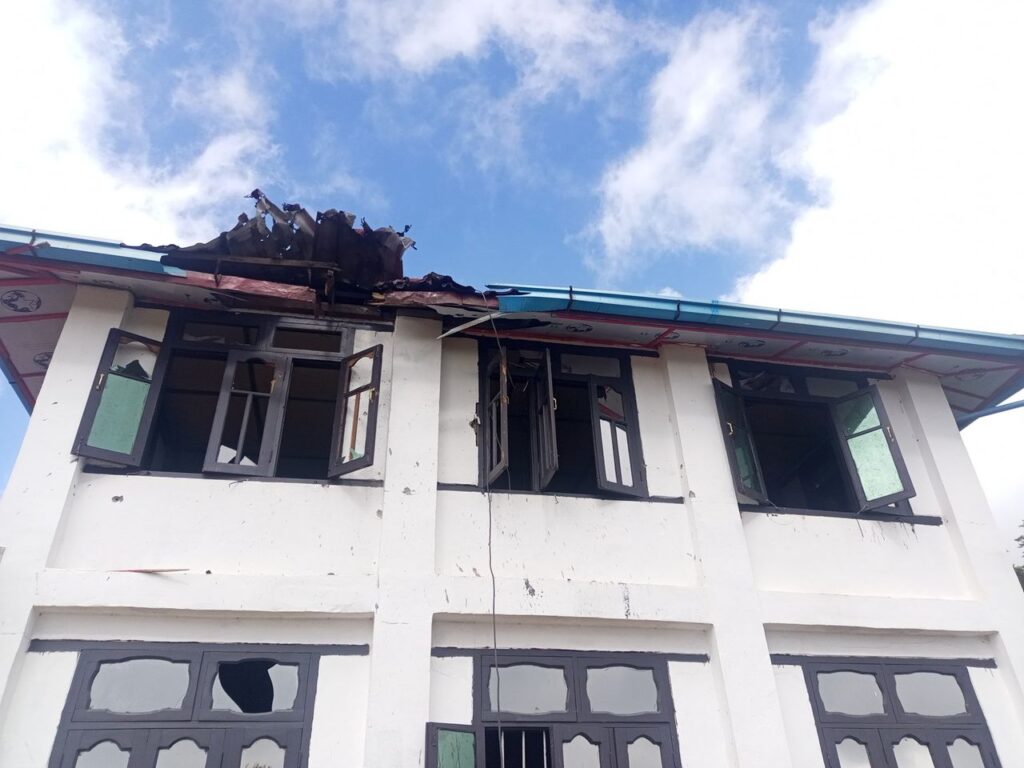 Mindat People's Administration issued a statement that a resistance fighter from CDF-MINDAT died in battle in Mindat on December 26th.
Junta troops in two groups reportedly launched an offensive strike against the CDF-MINDAT starting on December 27th, leaving seven junta soldiers dead and many of them wounded.
During the assault, junta troops slaughtered and tucked away livestock belonging to villagers and destroyed houses and a hospital with artillery rounds.
Mindat People's Administration stated that a twelve year old and other villagers were abducted by junta forces.
It was reported that one captain and one police officer from the junta were killed and their weapons confiscated in an ambush in Mindat on December 24th.