CDM police announce that they have identified the commanders of the brutal vehicle attack and abduction of peaceful protesters in Kyi Myin Daing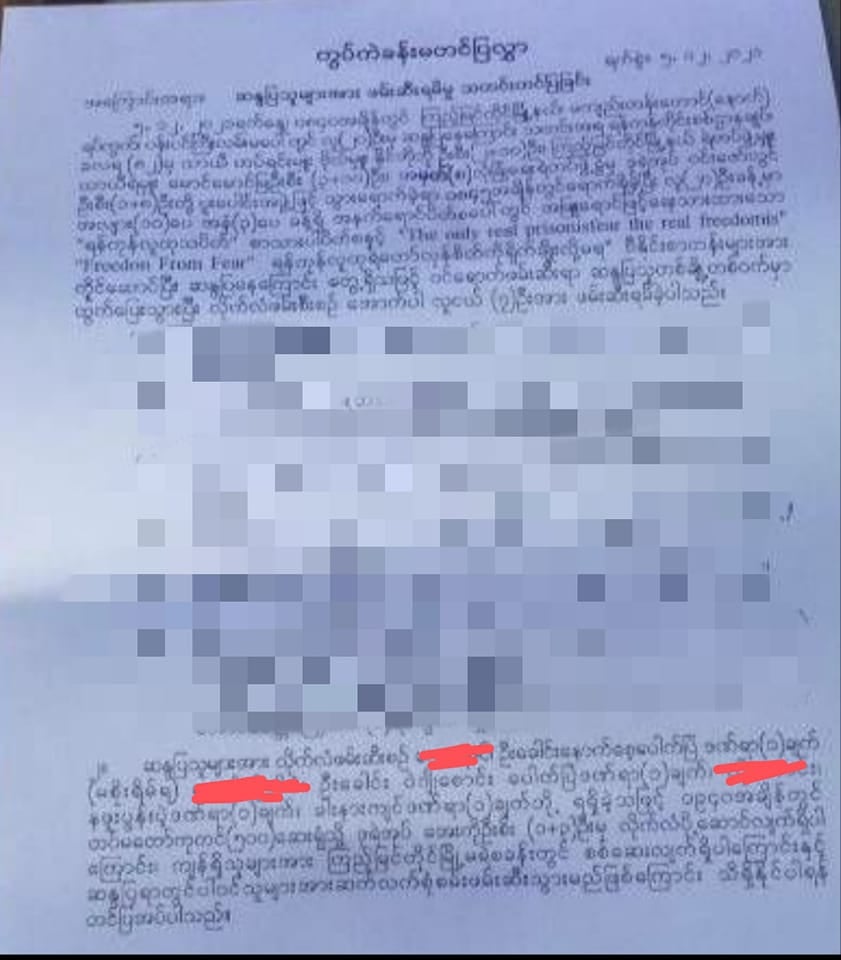 According to an announcement by a CDM police team, they have identified the main commanders of the force that rammed a vehicle into a group of peaceful protesters in Kyi Myin Daing.
Myanmar Police CDM Channel stated that these commanders include Naing Bo Bo, Acting Battalion Commander and Major from Ka-La-Ya 82 (in charge of 2+10), Maung Maung Mya, Township Chief and Acting Police Chief (in charge of 3+10), and Win Zaw Lwin, Deputy Police Chief from Police Battalion 8 (in charge of 1+8).
During the violent attack in which junta forces rammed a vehicle into a protester group, and people were shot, five people died and several others were badly injured. Although the whole incident was exposed in detail throughout social media, the junta statement regarding the attack only noted that they had arrested 11 people during a riot, without mentioning details of their involvement the deaths, injuries, and arrests.
The CDM Police also declared that they would find out the location and addresses of those commanders and members of their teams, and ensure they are held responsible for this lethal and tragic incident.