CDM Teachers and Regional PDFs team up to provide education for children in Myaung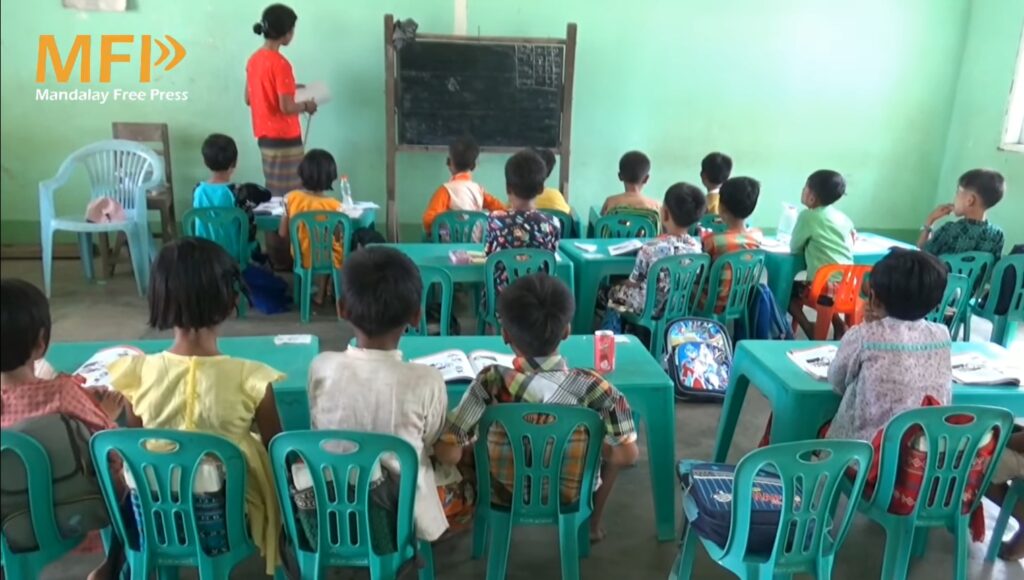 Myaung Education Network (MEN) stated that CDM teachers and regional PDFs had teamed up to open schools and provide education to children in 20 villages across Myaung, Sagaing.
Up to (17) schools have been opened in those (20) villages since last month and there are currently over (3000) students attending, ranging from Kindergarten to high school students.
The MEN said that this was currently being done as an interim program to ensure the children were able to continue their education and that they would be following the syllabus provided by the National Unity Government (NUG).
The MEN also mentioned that they would be opening more schools in Myaung depending on the ground situation of the region.
CDM teachers and regional PDFs have also joined forces to open schools in several regions in Sagaing besides Myaung to ensure the children continue to receive an education despite facing forceful oppression from the Junta.