Central Bank of Myanmar's investigates donation money for revolution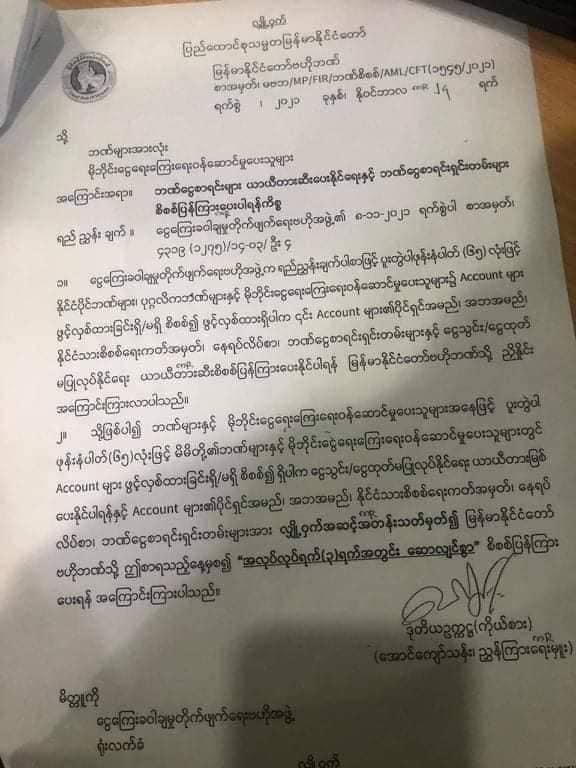 A statement was given on November 24th, by the anti money laundering centre of the junta. It was announced that investigations through mobile phone numbers of bank account holders and mobile banking account holders, to find people that could be connected to donating money to the revolution. That announcement was spread on social media.
In that secret announcement, the Central Bank of Myanmar ordered 56 private banks and mobile banking services to investigate whether phones and/or sim holders have banking accounts.
There has been a further order to temporarily restrict those accounts and to transfer personal data and transaction messages to the Central Bank of Myanmar.