Chin and Magway People's Defense Forces formed an alliance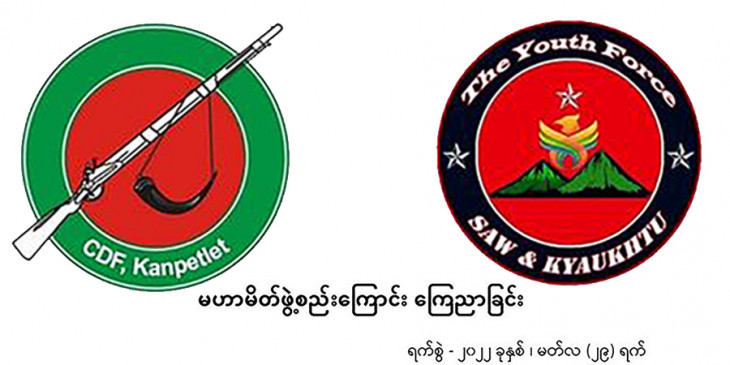 Two Local People's Defense Forces in Chin State and Magway Division, Chin Defense Forces – Kanpetlet and Yaw Defense Forces formed an alliance.
In a statement issued on March 29, CDF-Kanpetlet and Yaw Defence Forces; The Youth Force (Saw & Kyaukhtu) have been fighting together since the beginning of the regional revolution until now.
Currently, the people of Burma across the country are fighting to end the military dictatorship and the establishment of a federal democracy in all regions and states. The demonstration of peaceful protests, as well as clashes between local People Defence Forces and the Junta's military, are becoming more intense.
According to the National Unity Government (NUG), 2,095 members of the Junta's soldiers were killed between February 7 and March 6.
The census was released as a monthly report which is no 6 after the NUG declared a state of emergency, and 637 people were injured.