Clash in Kyarinseikgyi Township leaves two members of the junta forces seriously injured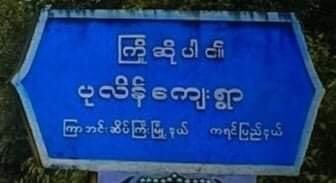 A battle occurred between the KNLA Brigade 6 and the junta forces in Palane Village, Kyainseikgyi Township, at 3pm on the 16th of December, seriously injuring two members of the junta forces.
At around 3pm on December 16th, a battle occurred because the junta forces in a car raided a KNU controlled area in Palane Village, Win Ye Township, Dooplaya District.
Two members of the junta forces were seriously injured in that clash, and are currently stationed in Abit Village near Palane.
KNLA sources also said that the junta vehicle was attacked with a landmine at 3:30 pm on Asia Road in Kawkaraik, and the junta may have suffered many losses.