Clash in Thadon killed a traveling child, severely wounded 2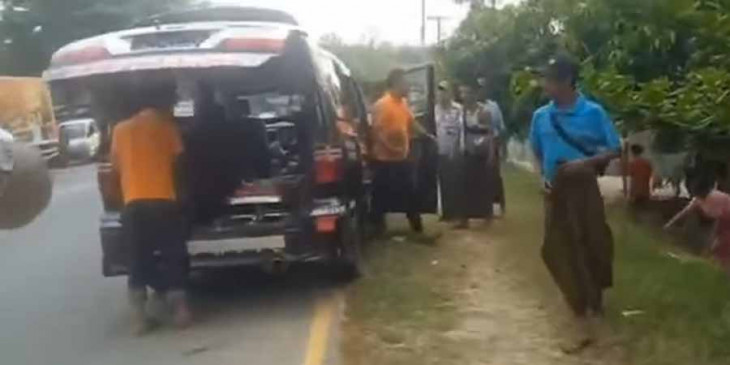 A clash between Junta troops and Kayin National Liberation Army(KNLA) occurred on March 29 on Yangon-Mawlamyine highway, Kamarsaing Village, Thadon Township, Mon State.
KNLA allied forces attacked the Junta troops who were at a concealed post near Kamarsaing Village and a junta's 41-vehicle-convoy on the Yangon-Malawmyine highway.
There were back and forth firings from both sides and a child who was traveling got killed due to a bullet. Another child and a man were also severely wounded, informed by the social relief teams.
The severely wounded child was transferred to Yangon Hospital. The man with the abdominal injury is being treated at the Thadon Township Community Hospital.
All three of them are residents of Thadon, said the social relief teams.
After the above attack, the Junta's 41-vehicle- convoy was again attacked near Chaung Pyat Village, Bilin Township on March 29 at 11 am by the KNLA allied forces, declared the Thadon Township People Defense Force (TPDF).
The casualty situation of the clash between Junta troops and the KNLA is not yet known but the highway was blocked for several hours.