Daw Aung San Suu Kyi and eight other Nobel Peace Prize winners have been printed on stamps and were auctioned to donate to Thant Lang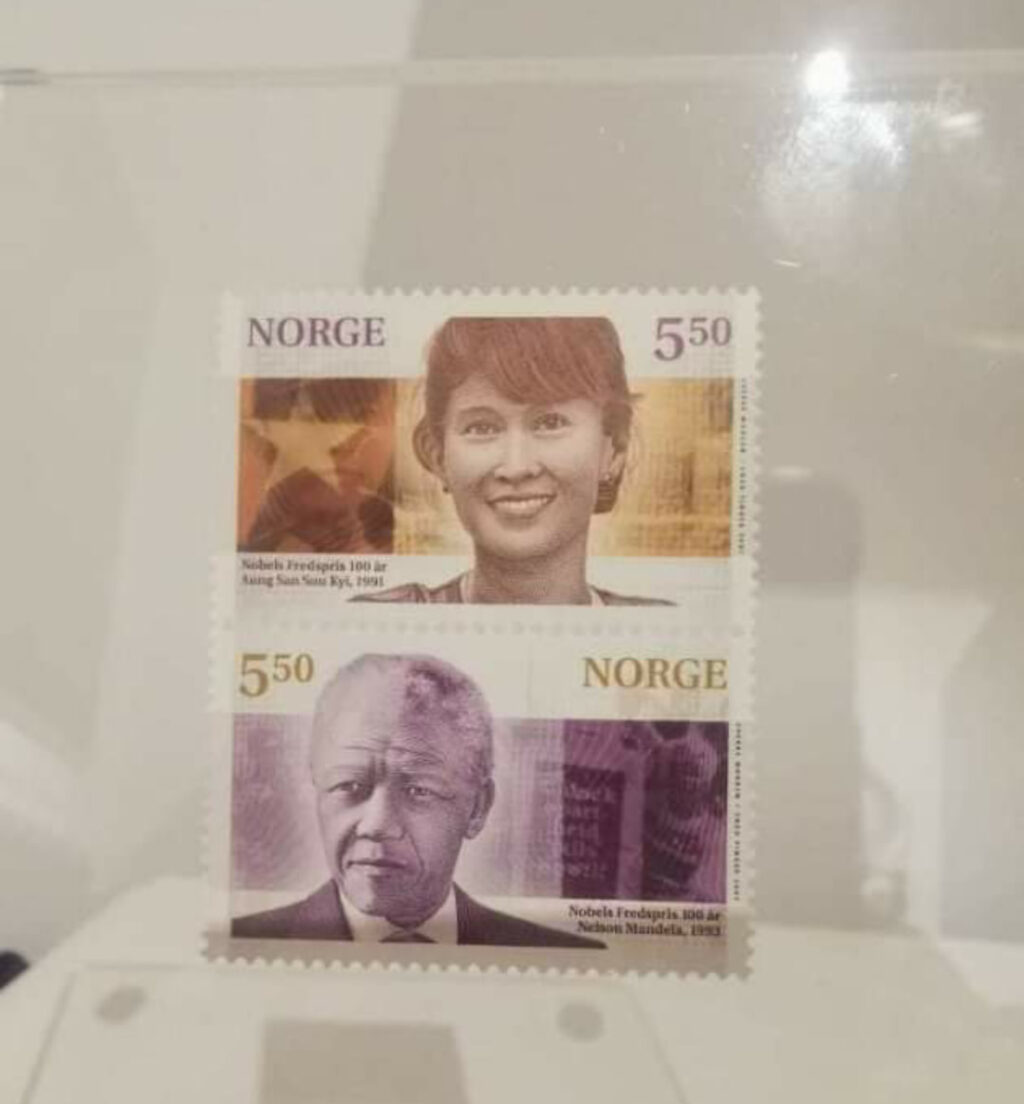 The stamps picture eight noble prize winners and were being auctioned for the funding of Thant Lang Township on the 100th anniversary of the Noble Peace Prize. It was announced by a CRPH support group in Norway.
Civilians' houses in Thant Lang were being burned by the junta. IDP camps were growing because of the civil war between the junta and local defense forces there.
This stamp series is to be auctioned and were printed in 2001 in Norway. They are now in the list of limited editions, according to the announcement.
The auction period is from November 27th until midnight, December 3rd, Norway Standard Time. The opening bid starts from 15$, except the stamp picturing Daw Aung San Suu Kyi, which opens at $20.
It was stated that the stamp of Daw Aung San Suu Kyi was the prettiest one ‌among them.
These stamps were produced by the collaboration of Sverre Morken, a famous stamp publisher, and Enzo Finger, a stamp designer with the pictures of 8 noble prize winners.
The other noble prize winners on the stamps are, Henry Dunant (1901), Fridtjof Nansen (1922), Martin Luther King (1964), Mikhail Gorbachev (1990), Rigoberta Menchu (1992), and Nelson Mandela (1993).