Dr. Zaw Myint Maung, Chief Minister of Mandalay Region is reportedly in poor health and will not attend trial to testify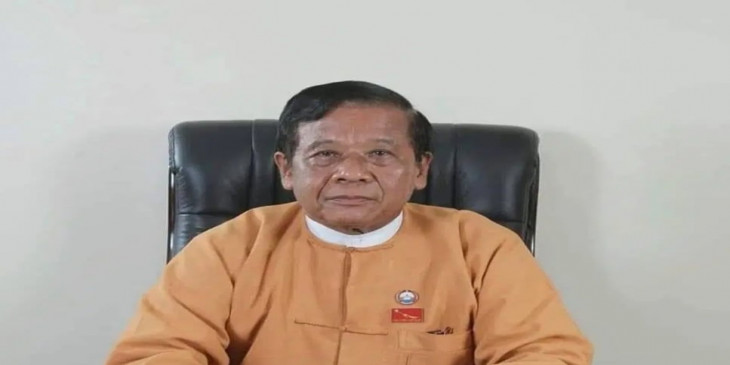 Daw Aung San Suu Kyi, State Counselor, faced the charge for "waving" at a campaign in convoy of National League for Democracy (NLD) supporters passing her residence in Naypyidaw ahead of the general election period.
The defense filed the witness lists in the case and requested Dr. Zaw Myint Maung, the detained Chief Minister of Mandalay Region as a witness in the trial for violating COVID-19 restrictions.
It was reported that Dr. Zaw Myint Maung was in poor health in Mandalay's O Bo prison, and could not attend the trial of the State Counselor which was held on the 23rd of November 2021 at Zabuthiri Court, Naypyidaw.
The former Chief Minister suffering from Leukemia has been detained by the Junta in Obo Prison, Mandalay since the coup. The judge, appointed by the junta, accepted that Dr. Zaw Myint Maung was unfit for travel following notice issued by the prison doctor within the trial.
Despite Dr. Zaw Myint Maung received the notice to present at the court as a witness, he could not attend the court due to his health condition.
The Military appointed lawyers suggested to hold a video conference for the witness testimony. The defense will file the method of obtaining testimony at the next trial which will be hold on November 30.
The date of the disposition for the President U. Win Myint, Daw Aung San Suu Kyi and Dr. Myo Aung, Chairman of the Nay Pyi Taw Territory Development Committee will be on November 30 for the cases under Article 505(b) of the Penal Code for sedition, Article 8 of the Export.
Moreover, the disposition hearing for the President and the State Counselor will be conducted on November 30 as well for the charges under the violation of Covid-19 restrictions.
At the November 22 hearing, the junta controlled judge, set the disposition date for the President and State Counselor on December 6 under section 25, of the Natural Disaster Management Law.