Dr. Zaw Myint Maung on oxygen therapy due to his health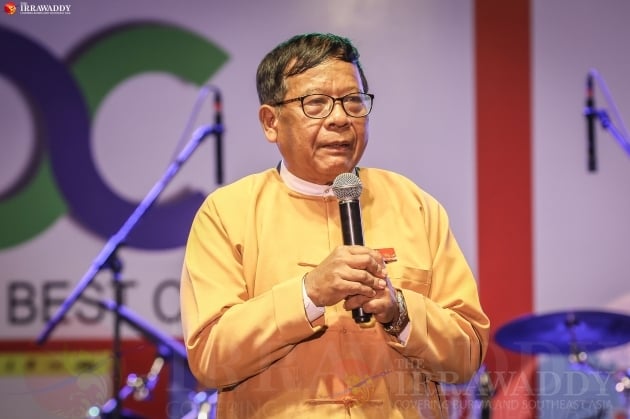 It has been reported that Mandalay Division Prime Minister, Dr Zaw Myint Maung, was on oxygen therapy because he experienced shortness of breath while he attended an additional lawsuit involving the election, on December 29th.
"At yesterday's court hearings, he was not feeling well and left early to receive oxygen therapy. Although the hearing proceeded. In previous hearings, he was able to take rest, but he went back right away, and we heard that he received oxygen therapy." said by his lawyers.
It has been reported that hearings for the anti-corruption charges were conducted on December 30th, at the Mandalay Division Court of Justice. The lawyers said that he was in good health and he said that he felt fine.
On December 8th, Prime Minister Dr Zaw Myint Maw, was sentenced to 4 years imprisonment under Article 505-b of the Penal Code and Article 25/ 30-a of the Disaster Risk Management law and was not given a deduction for time in custody.
In addition the these charges, he is facing additional charges under Article 171-f/130-a of the Penal Code in Amarapura and Aung Myay Thar San Courts, totalling 5 charges including the anticorruption charges.
In 2019, Dr Zaw Myint Maung was diagnosed with leukaemia and treated in Thailand while holding the office of Prime Minister and he is still taking medications for the disease.
While he was in detention, he contracted COVID-19 for which he was treated in Mandalay General Hospital in September, 2021. Two months later, in November, he was unwell due to his prison cell roof leaking.
It has been reported that the court hearing for election charges was adjourned to January 5th and breach of anti corruption act charges (total of 5) was adjourned to January 7th.