Eight people in Ayardaw abducted by junta were rescued in exchange for six Pyu Saw Htee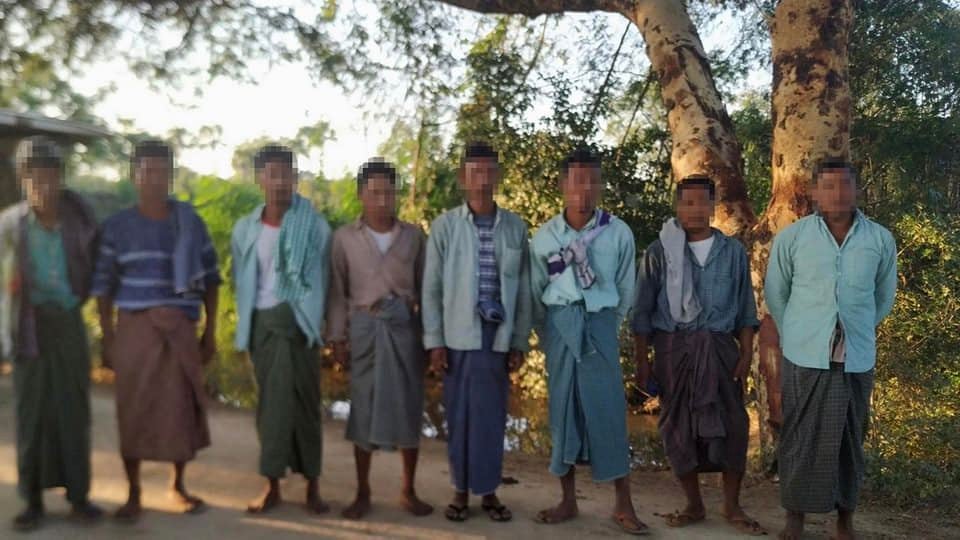 In Ayardaw Township, close to Min Ywar Gyi in Sagaing Division, eight villagers were abducted for no stated reason by junta forces. However, they were rescued by PDF in an exchange for six detained Pyu Saw Htee, according to the local sources, on December 19th. The villagers were abducted while working in farm sites.
"The junta slapped us and beat us with their shoes. There were some Dant Tha Lun fields for selling nearby. They told us to reap 15 of them each. They even made us destroy the field just because the field owner informed about their strikes, that's their reason! And then we had our hands tied behind our backs, and walked to Kani and taken away," said one the of abductees to a local news source.
Due to the unlawful abductions to innocent villagers, the PDF alliance forces raided and detained five men and one woman, who were Pyu Saw Htee junta informants, in return for the civilians, when junta forces set off to Ngwe Twin Village. After a half hour battle between the PDF alliance forces and the junta, the PDF happened to detain the brother of a Pyu Saw Htee leader. Hence, the junta tried to exchange the abducted villagers and detained Pyu Saw Htee, which was all completed on the morning of December 19th, said one news media source in Sagaing Division.