Expansion of SAC military forces in Taze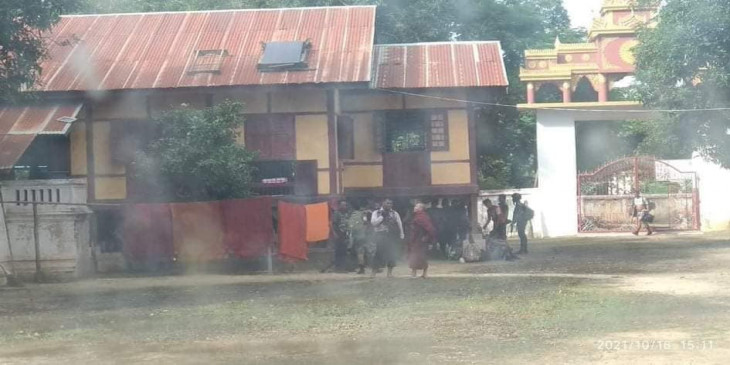 In Taze Township, Sagaing Region, the terrorist military have been expanding its forces since November 17th. Local people were worried about this force expansion, including a Tactical Operation Command on November 24th.
"We are fleeing for safety. We do not know where to run due to the heavy weapons. There are many difficulties because of the winter season. They are using too much force and torturing the local people," said a local of Kan Htoo Ma village.
The additional military assistance including a strategist, rations, weapons and ammunition were sent to the football stadium by helicopter in this morning. "There are at least 150 troops near Kan Htoo Ma village, more than 70 troops near Late Chan, about 100 troops behind Yae Shaung, about 100 in Ka Paung Kya village, about 100 troops near Sein Nan Village and a total of 500 troops were preparing to launch an offensive," reported local PDFs.
Local people from Ka Baung Kya, Late Chan, Kyee Kone, Sinn Thin, Nwar Kuu, Taung Kyaung, Pann Kar, Sein Kyay Ku, Khaung Yar, Mone Tine Kyin, and Yae Shin, within Taze township, were fleeing the war and are displaced.
"Because the terrorist forces could launch an offensive in all directions, civilians should not go outside unless necessary and they should prepare emergency medicines and food" urged the Taze PDF.