Explosions occur at Ward Office near Eindawya Pagoda and in Amarapura, Mandalay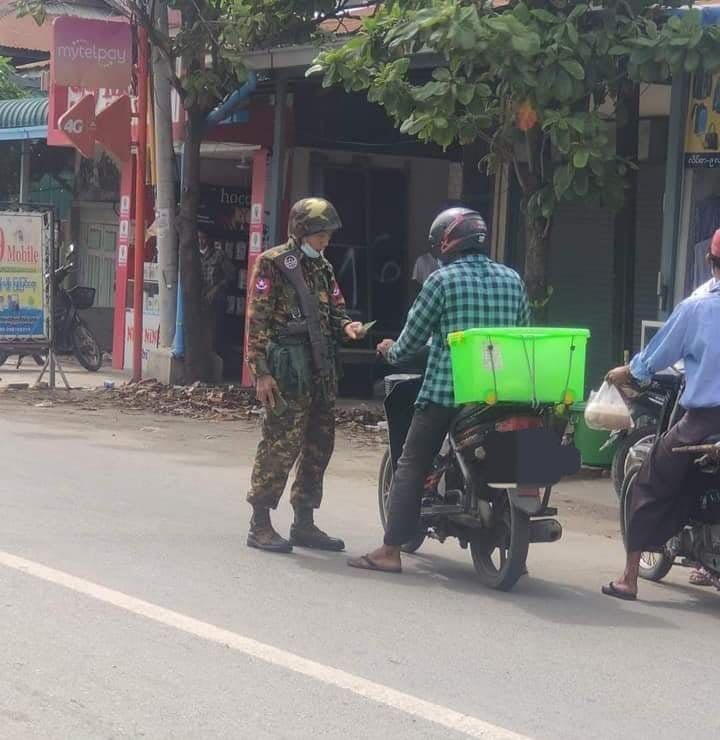 Explosions occurred in the morning and evening of January 3rd, at East-Thirihaymar Ward Office near Eindawya Pagoda in Chanayethazan Township, and Ngetoe Ward in Amarapura Township, Mandalay, according to locals.
Around 4pm on January 3rd, a homemade bomb exploded near East-Thirihaymar Ward Office, at 89th Street, between 27th and 28th Streets in Chanayethazan Township, said locals.
Similarly, around 9am on the same day, a percussion grenade also exploded near Myinlegate (horse-drawn cart) Bazaar, in Ngetoe Village, Amarapura Township.
Despite the junta regime's oppression and campaign against dissent, the anti-dictatorship movement continues in Mandalay, and the junta regime, their associates, and military's subordinates are still being targeted for attacks.
~ Picture of junta forces extorting money from Mandalay's residents a few months ago ~