Family worried for the lives of 2 women missing who went grocery shopping in Taze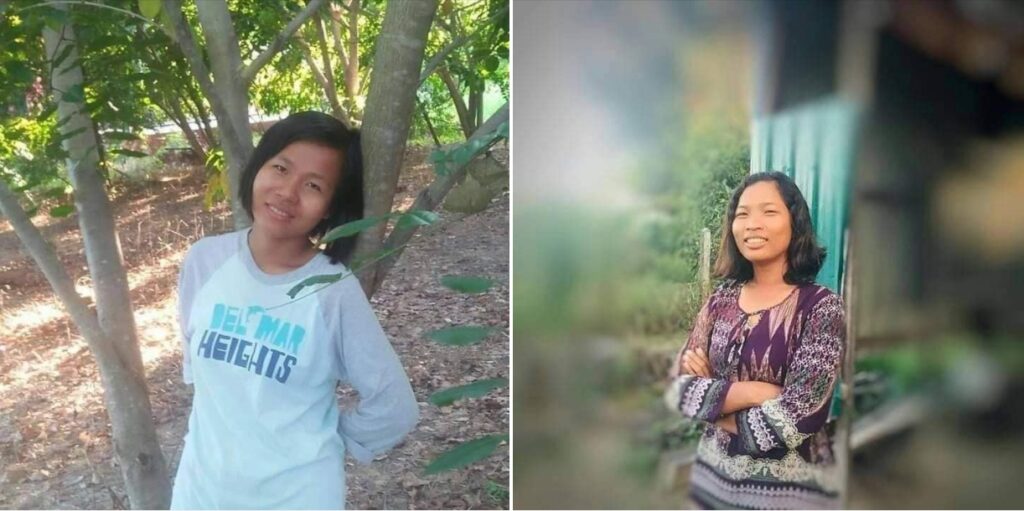 Family members said they are worried for the lives of 2 local women who went missing while grocery shopping after rumors of them being abducted by junta surfaced.
According to family members, Ma Yin Mon, a resident of Kone Ai Village, Taze, and her friend, Ma Cho Zin Oo went shopping on the morning of December 2nd, and have not been seen since.
It is difficult to look for the two missing women since there are regular battles between the junta forces and local defense forces. Ma Yin Mon's Brother said that he is worried they haven't been in contact for three days and they cannot cross the checkpoints maned the Pyu Saw Htee militia.
"They said they were going to go shopping in Taze but we lost contact in the evening. We're worried because the Pyu Saw Htee is interrogating and arresting people they deem suspicious, in Taze. They have been missing for three days. They don't pick up our phone calls. Sometimes the calls are purposefully hung up. There hasn't been any news. No contact. I'm very worried since they're both women", said the brother.
Ma Cho Zin Oo, who went missing with Ma Yin Mon, is a resident of Kyein Chaung Village, Wun Tho.
"When I called her at 2pm on the afternoon she went missing, someone picked up the phone and hung up. I kept calling her repeatedly but it was no longer picked up. There have been rumors that the junta arrested them. Some say they are detained in the Taze Police Station and others say they are in Kanbalu Township. It's difficult to investigate because battles are occurring and police stations are being attacked. I am very worried. Since they are both women, we are worried both for their dignity and for their lives", said Ma Cho Zin Oo's husband.
The rumors that these two local women were abducted by junta forces have not been verified.