Father killed and son loses fingers after they hit landmine planted by junta soldiers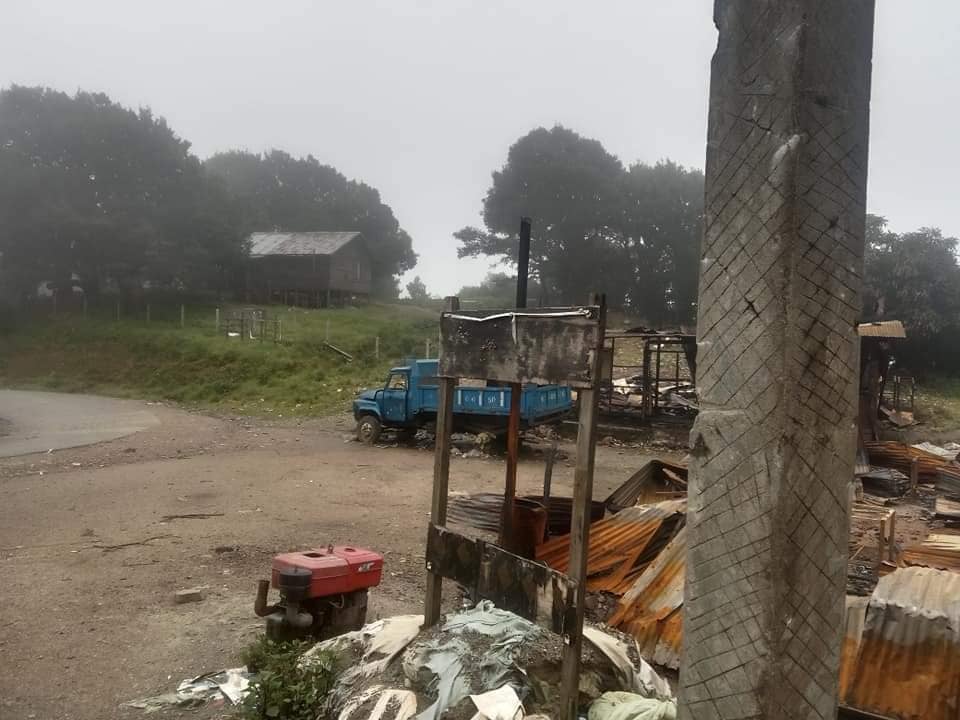 At the 16 mile junction of the Mindat-Matupi road, a father and son hit a landmine planted by junta soldiers. The father, known as U Yaw Ngying, died of blood loss when he got to the clinic yesterday evening, according to Ko Yaw Mahn, a spokesperson of the CDF-Mindat.
"We rescued them and brought them to the clinic. U Yaw Ngying even talked on the way and so we did not have concerns about his condition. When we were almost at the clinic, U Yaw Ngying went into shock and became unresponsive. He was treated using CPR but we couldn't save him. It seems that he died of shock although his symptoms looked good. The son lost two of his fingers and his wounds are being treated. Our clinic does not have enough capacity for big operations but we have doctors and one operation room", Ko Yaw Mahn said.
"Recently this road has been controlled by the CDF-Mindat and villagers are already going back to their respective villages. However, junta soldiers planted explosives along the way, and in places where they did night stops, and these explosives are still there. We've already removed the explosives what we planted but it is difficult to remove the explosives planted by junta soldiers. We do not have the machines used to find the explosives", Ko Yaw Mahn said.
The Mindat-Matupi road is 97 miles long. 75 junta troops including two battle tanks, took approximately two weeks to travel the road, that would usually be a half-day trip. About 70 junta soldiers died from attacks by the CDF-Mindat on the way, according a CDF-Mindat source.