Fighting breaks out at Lay Kay Kaw, Karen state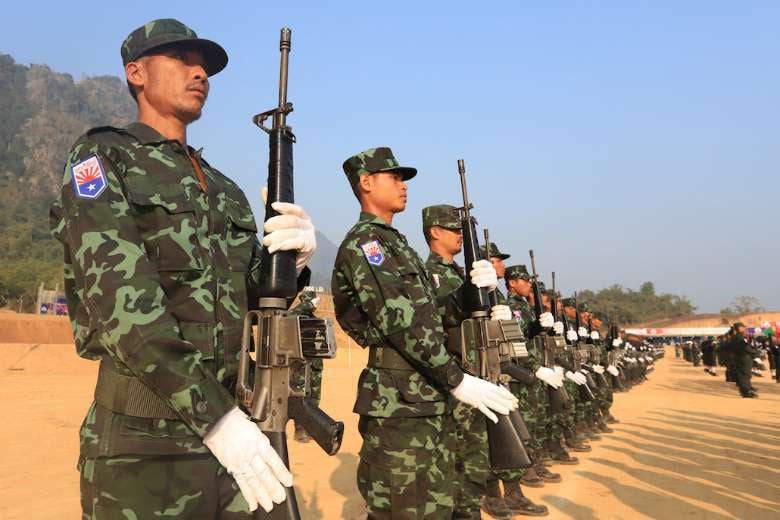 "The fighting broke out when junta forces invaded the area where the base camps of KLNA ( Karen National Liberation Army ) are set up" said by a Internally displaced person living in the zone.
Yesterday, on 14th December, the Military troops entered the artillery area of KNU Brigade 6, Lay Kay Kaw Myothit, Myawaddy township in Karen state. Clashes between KNU and junta forces has started this morning at about 11:15am. Many internally displaced people are staying in the area where the fighting broke out.
This is the interview with one of the persons.
Q: How is the fighting started in Lay Kay Kaw new town?
Ans: The fighting is happening behind the Bridge 6. The battle started after the military troops invaded the control area of KNU bridge 6. Small arms and heavy weapons are heard.
Q: where is the battle ground?
Ans: it's happening at most of the places in Lay Kay Kaw Myothit.
Lay Kay Kaw view point artillery area, Southern area near the Yathe cave etcs., Heavy weapons are shooting out from the artillery area towards the waterfall side as well. Clashes happening at many areas."