Fighting erupts in Mong Ko and Theinni Districts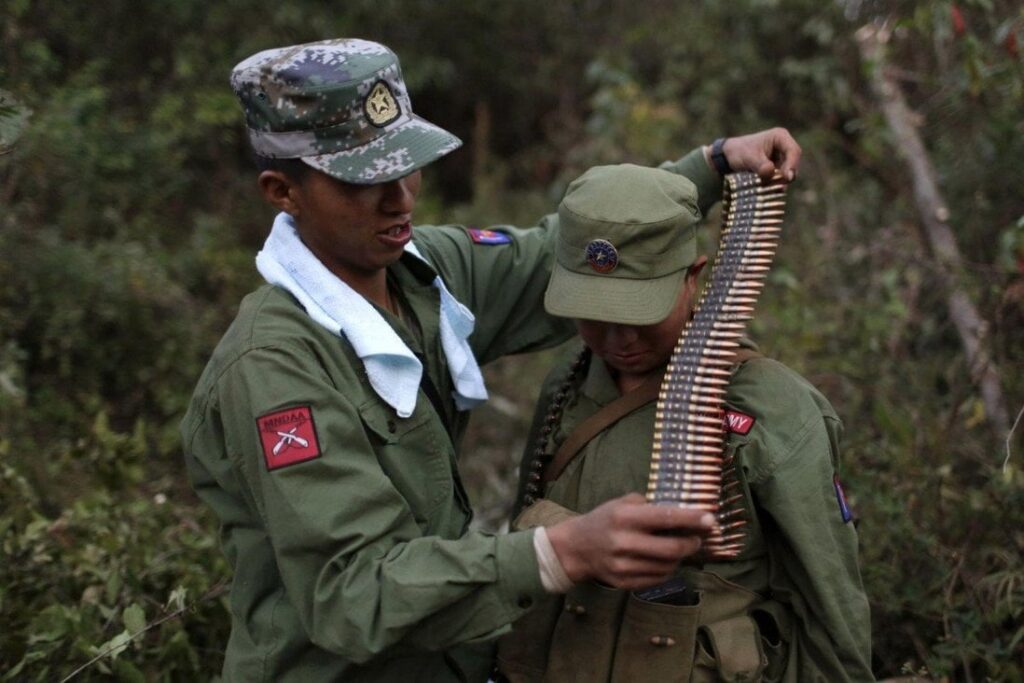 The Kokang MNDAA blocked junta troops entering Mong Ko and Theinni Districts, and clashes broke out in the two districts on December 27tj, according to a Kokang source.
The MNDAA blocked the junta troops entering Theinni District and fighting started at around 2:30pm on December 27th, that lasted for more than an hour. In Mong Ko District, Kokang Special Region 1, at 5.50pm, the MNDAA Brigade 511 blocked the junta between 105 mile marker and Nanhai, and the fighting lasted for about 30 minutes. The junta's death toll could not be confirmed and there were no casualties on MNDAA side.
The Kokang reported that the junta fired more than 150 artillery shells at the MNDAA's Man Yan base almost all day long on December 27th, and fired machine guns about 300 times.
Photo: Reuters