Fighting in Mindat leads to increase in the number of IDPs in Kyauk Htu Camp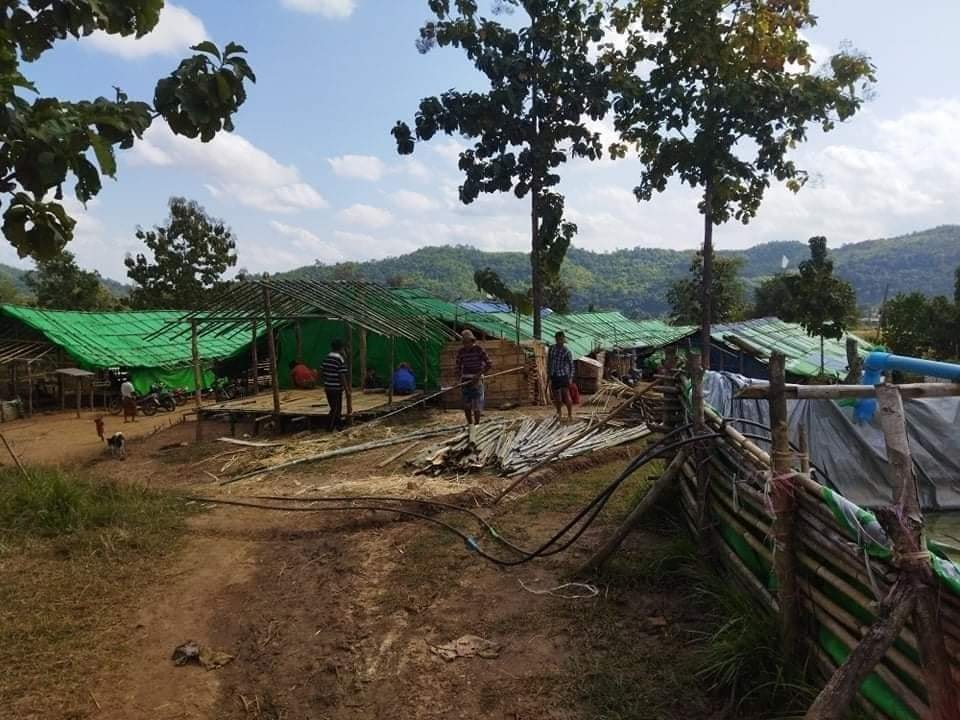 Aid is needed in Kyauk Htu IDP camp as fighting intensifies in Mindat, Chin State, and the number of people fleeing to the camp is increasing.
Starting from December 17th, fighting broke out in Mindat between junta forces and the Mindat CDF (Chin Defence Force). The local people in the region have been displaced due to the clashes.
"The fighting in Mindat has led to an increase in the number of displaced people and an increase in the number of people requesting to stay at the camps. It is difficult to accept more people because there is not enough space in the current Kyauk Htu IDP camp. There is an urgent need for equipment and materials to build more shelters. There are not enough warm clothes and blankets for displaced families. What is more, we would like to ask for donations of school supplies as we are teaching the children in the camp", said the Kyauk Htu IDP Camp Management Committee.
Most of the currently displaced people are from the Htee Lin area, Shew Aung Thar Village and Constituency 1 and 2 areas where the fighting is happening. There are about 3,000 IDPs from Mindat Township now.