Fighting intensifies between Karenni forces and the SAC near Ho-Phate village, Demawso Township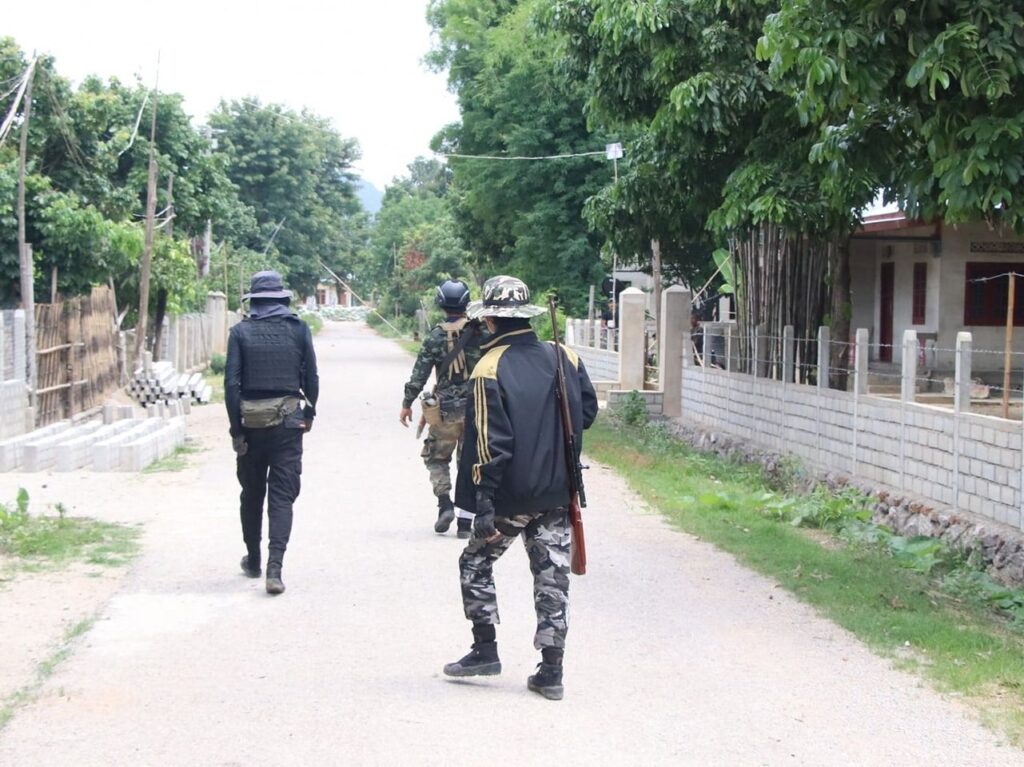 At around 6am on November 25th, the battle between the Karenni National Defense Force (KNDF) and the SAC intensified when the SAC troops launched an offensive near Ho-Phate village in the Model 6 Mile Village Tract, Demawso Township, Kayah.
A KNDF spokesperson confirmed that the military council had deployed more than 100 troops to Ho-phate village at around 6am that morning. So, the battle intensified with KNDF and was ongoing at 9am.
He also confirmed that the artillery battalion from Loikaw fired heavy artillery. "Some locals in Ho-Phate village have already fled, and we are evacuating some more villagers," a KNDF spokesperson said.
SACs are firing heavy artillery shells at villages between Loikaw and Dimawso, and frequent clashes with the KNDF occur every day.
Currently, electricity is cut off in the Karenni region. Two power cable lines between Saw Khi Daw and Daw La Shay village, between Loikaw and Moebye, have been destroyed, according to a Karenni source, PKPF.