Fighting intensifies in Demoso; Junta Troop Casualties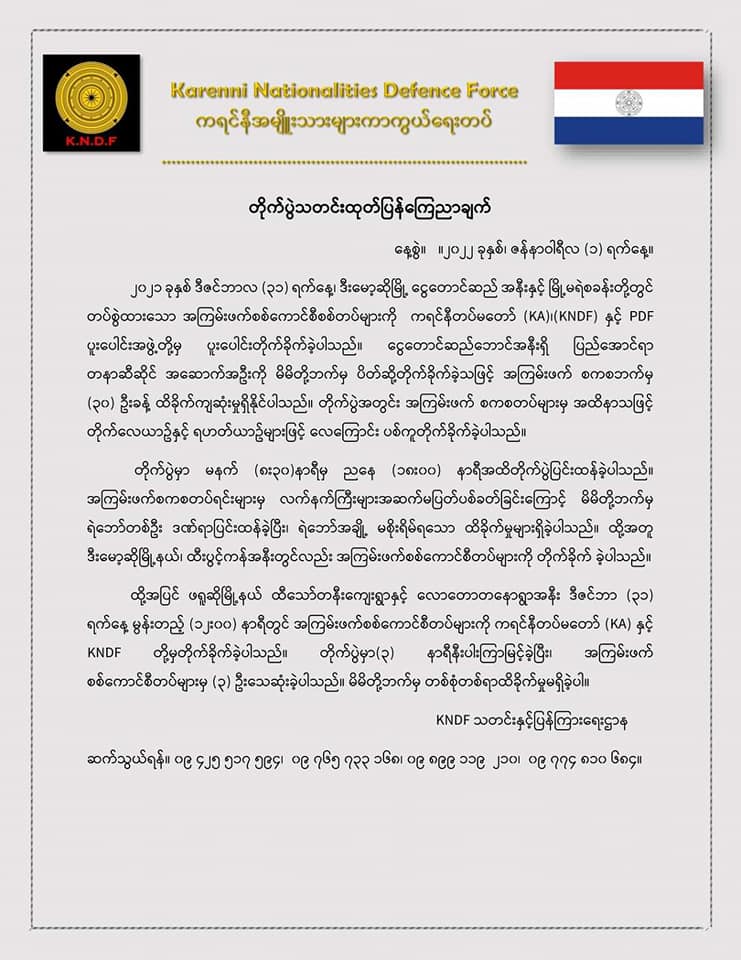 On December 31st, fighting intensified between the coalition forces of the Karenni Army (KA, KNDF) and the People's Defence Force (PDF), and the junta troops.
The KNDF news agency reported that there were three clashes in the area and there may also be junta troop casualties.
The coalition forces attacked a junta troop camp near Ngwe Taung Dam and Myoma Police Station in Demoso and nearby Pyi Aung Yandanar petrol station building thereby injuring about thirty junta soldiers.
The junta troops also conducted airstrikes using fighter jets and helicopters. They fired heavy artillery shells continuously and the fighting lasted for ten hours. One member of the coalition forces was seriously wounded but there were no other serious coalition force casualties, reported KNDF news agency.
The coalition forces also reportedly attacked the junta troops near Htee Pwint Lake in Demoso.
In addition, the KNDF news agency also reported that clashes between junta troops and the KA, KNDF forces had broken out during the afternoon of December 31st in Phruso near Htee Thaw Thami and Law Hta Naw villages which lasted for almost three hours and resulted in three junta troops being killed.