Fighting restarts in Nat Chaung Village and arson attack by junta forces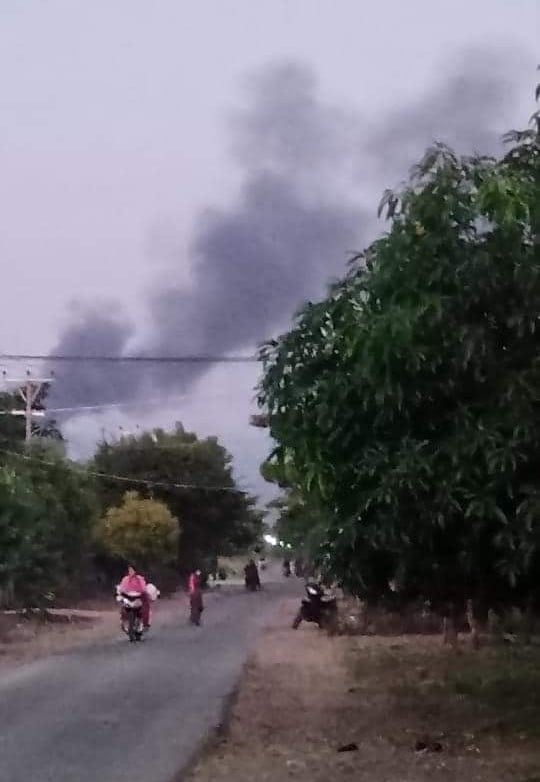 Fighting between the junta's military and the local People's Defense Forces in Natchaung Village, Kalay Township, has been intensifying since the evening of December 26th.
A local person in the battle field confirmed "Yes, there is fighting on going. The situation is unpredictable and intense. I will answer the call again later as the fighting is intense now."
Currently there is heavy fighting in Nat Chaung Village and some houses are on fire.
Militarily airstrikes on December 23rd killed several locals. Fighting broke out again today when the military cordoned off the area without allowing bodies to be collected and buried.
On the afternoon of December 23rd, local armed forces (PDF) Kalay, CNDF, and local alliance groups attacked the military from four sides. At least 16 junta soldiers were killed in the clashes. The Air Force came and supported their soldiers and bombed Nat Chaung Village. Several locals have been killed in the airstrikes. The military forces also set fire to several houses.
The air bombing attacks killed at least 10 civilians. As the battle is still ongoing only four bodies have been able to be collected and buried.
Nat Chaung Village is a large village of about 1,500 houses and is located on the Kalay-Gangaw Road.