Five battles in one day between KNLA and junta forces in Kayin State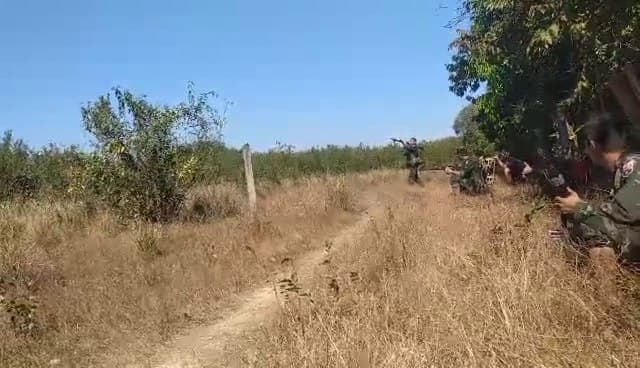 There were five battles on the same day between the Karen National Liberation Army (KNLA) and junta forces on December 31st, in Karen State.
Nine members of the junta forces died at the Wiyaw Bridge battle, Thaton District, and one died at the Karenlay Harbour battle. Both places are under the control of Karen National Union (KNU) Brigade 1.
Similarly, battles occurred near Myo Haung Village / Ankalaw Village, about 2 miles east of Kawkaraik, and Kyarinnseikgyi, and Lay Kay Kaw, but there has been no report of the casualties.
A KNLA member said that the fighting was taking place because junta forces advanced into KNU-controlled areas.
In Kayin State, the conflict between the KNLA and junta forces started on December 15th.
As a result of the conflicts, an estimated 14,000 internally displaced persons (IDPs), from nine villages, have fled along the Thaung River of the Thai-Myanmar border and crossed into the Thai side.
According to the refugees, junta forces destroyed their houses and stole their property, including hundreds of cars and motorcycles.