Five Junta soldiers desert the army in Pauk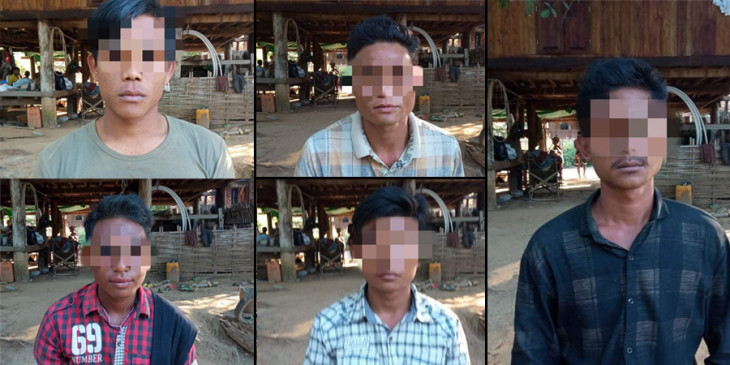 According to the PGF defense force, five junta soldiers deserted the army and joined the people's revolution at the Southern Pauk Guerrilla Force, on December 4th.
Bo Pyan Hlwar, the spokesperson of the PGF said that the soldiers, stationed at Thetkalkyin Village, Pauk Township, arrived at the PGF at around 2:00am.
The soldiers are Wai Min Htike (Ta-558990), Min Min Oo (Ta-571173), Paing Paing (Ta-434258), Naing Min Khant (Ta-571300), and Sai Myat Thu (Ta-571106) from the 140th LID.
A CDM soldier recounted that, "After being ordered to take care of the protests in Pakokku, we were sent into the forest, we haven't gotten our salaries for 3 months. We're disappointed in the junta army, thus we deserted them and joined the people."
The soldier also urged remaining junta soldiers to join the CDM movement and reconnect with the people.
Bo Pyan Hlwar said that those five soldiers were being treated with hospitality and they would be escorted to a liberated area with the help of the Pyithu Yin Kwin Team.
PGF also stated that they warmly welcomed any police or soldier who wants to join the people's side, and those who surrendered with full equipment will be handsomely rewarded and escorted to safety.
PGF's attacks on the junta army this week have resulted in more than fifty casualties.