Five junta soldiers die in clash with PDF in Kale while military torch Soe San Village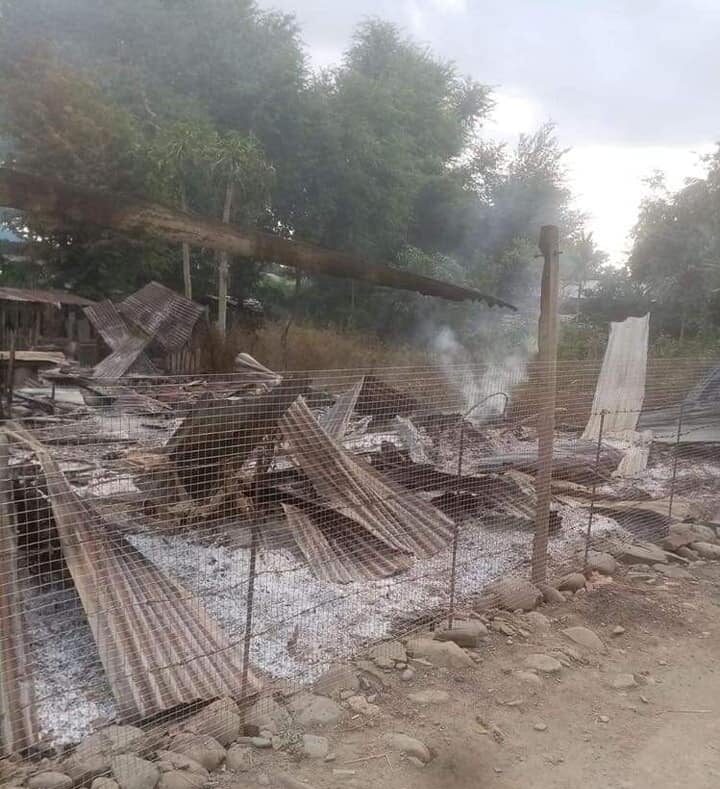 A clash broke out between junta forces and the Kalay People's Defense Force (PDF) Battalion 5, in the southwestern part of Kale, Sagaing Region, on December 20th, where five soldiers died.
During the clash, the Kalay PDF Battalion 6 reinforced Battalion 5 and one of the fighters from Battalion 6 was killed. It is said that, junta forces were preparing to launch an offensive along the Kale-Gangaw and Kale-Tedim borders.
Junta forces also raided Soe San Village on December 21st, and set fire to almost the whole village, said locals.