Five junta soldiers killed in Kyauk Htu clash with PDF-CDF combined forces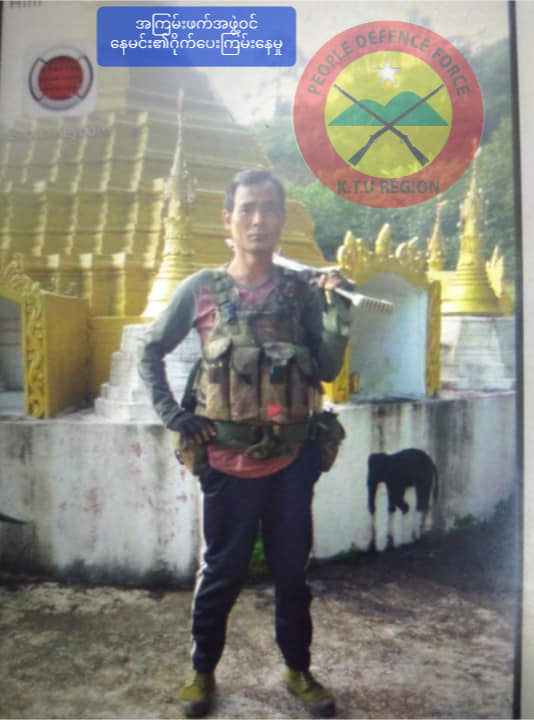 Junta troops who torched and looted Kyee Village, Kyauk Htu, were ambushed by the Kyauk Htu People Defense Force and Mindat CDF. The battle lasted for more than two hours. Five junta soldiers died and many were wounded stated the Kyauk Htu PDF.
It was reported junta soldiers hid the bodies of their casualties near the village and then they were taken later on the morning of December 13th. There were many injured junta soldiers including one officer and two phones were left by junta troops, the report says.
There were atrocious pictures of a junta soldier in his footwear within a pagoda compound according to Kyauk Htu PDF (wearing any footwear in a pagoda compound is highly disrespectful in Myanmar).
Joint local defense forces cleared unexploded artillery shells that fell into civilian villages shot by junta troops, after the clash.