Five people were injured in the junta's helicopter crash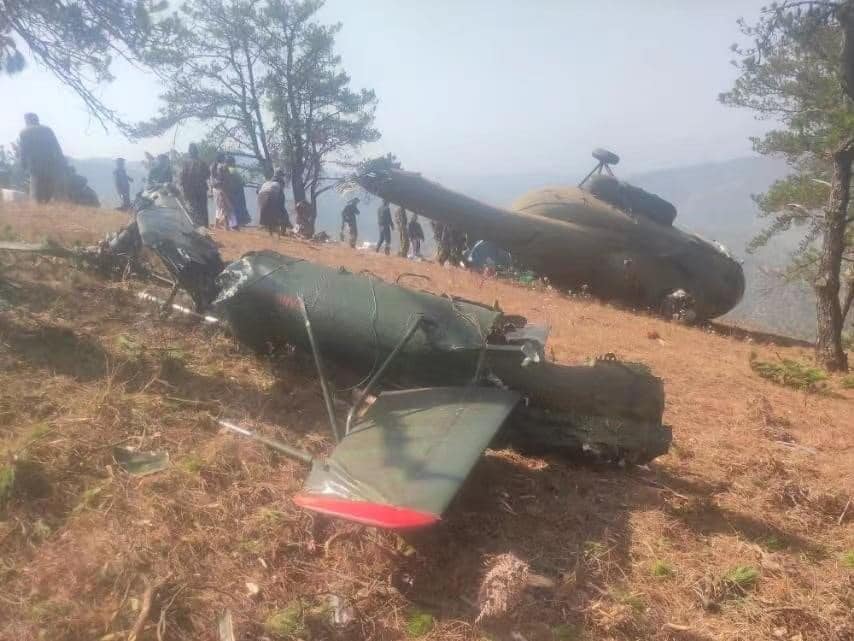 On 29th March at 9:20 am, the accident occurred while a junta helicopter that carried the exam papers from Kalay landed at Hakha Helicopter Terminal, according to the junta's official Zaw Min Tun.
No one was killed in the accident, but two juntas and three education staff, five in all, suffered minor injuries.
Zaw Min Tun said that the university entrance exam questions carried by helicopter were not damaged and that the helicopter was being towed back by crane.