FPNCC members and junta council meet in Mong La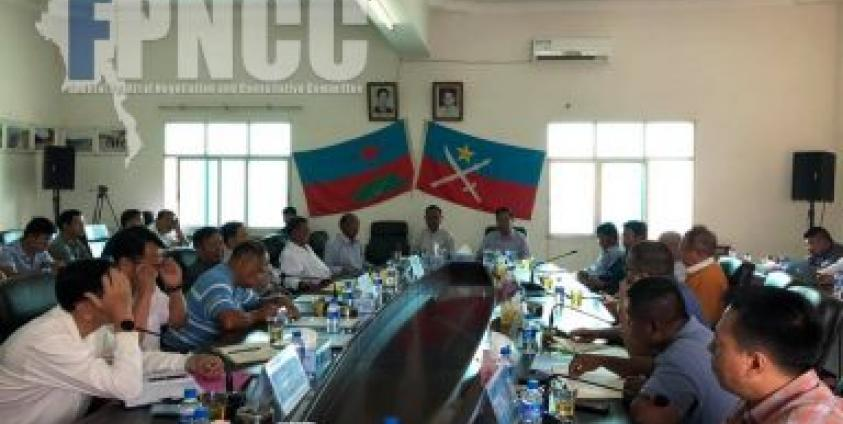 The Federal Political Negotiation and Consultative Committee (FPNCC), the seven-member alliance formed with seven EAOs, met junta representatives in Mong La Special Region, in eastern Shan State on December 15th, a source close to the FPNCC said.
"One group wasn't included (in the meeting). We heard that it was about the invitation for Union Day celebrations. We don't know the details yet," the source said.
Thi KIO/KIA was the only EAO not to attend this discussion, said another source.
U Nyi Yang, spokesperson for the FPNCC's leading party, UWSA, was not able to be contacted for further interview.
A resident from Mong La confirmed that since the night of the 14th of December, security was tightened as junta forces came into town.
The FPNCC includes the United League of Arakan/Arakan Army (ULA/AA), Palaung State Liberation Front/Ta'ang National Liberation Army (PSLF/TNLA), Shan State Progress Party/Shan State Army (SSPP/SSA), United Wa State Party/Army (UWSP/UWSA), Peace and Solidarity Committee/National Democratic Alliance Army (PSC/NDAA), Kachin Independence Organisation/Army(KIO/KIA), and the Myanmar National Democratic Alliance Army (MNDAA).