Funeral procession held for fallen KNDF member, Henry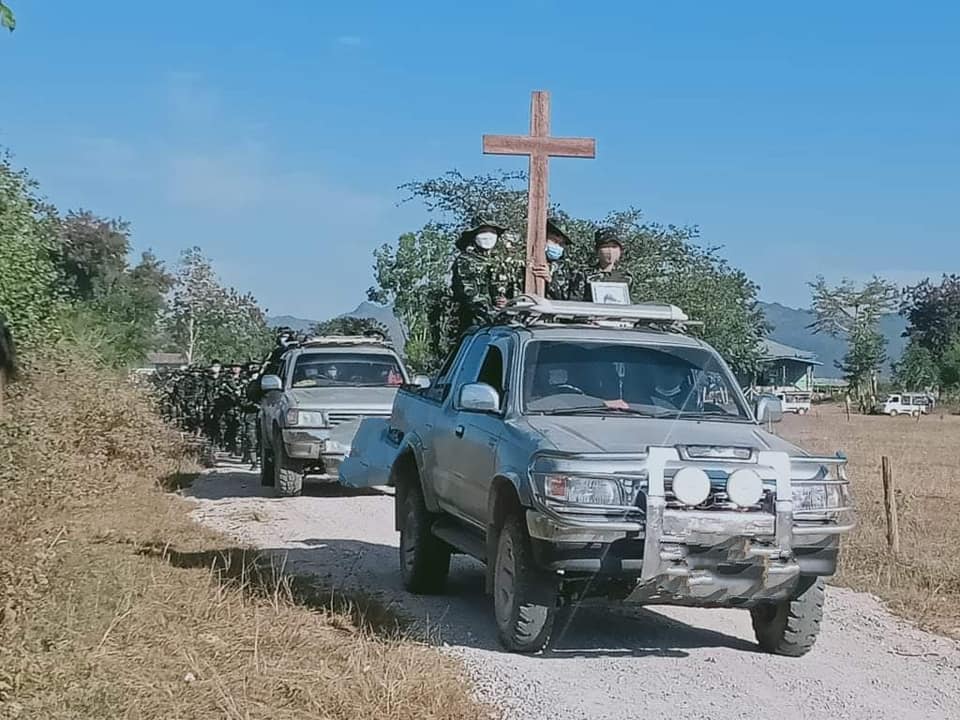 The funeral procession of Henry, a member of the Karenni Nationalities Defense Force (KNDF), who was injured on December 31st, 2021, during battle in Demoso and died while getting medical treatment, was held on January 3rd, 2022.
The battle has been intense, and the injured Henry died on the morning of January 2nd, 2022, while getting medical treatment.
Kayah State Students' Union has stated that, Henry was a student member who actively took part in the anti-dictatorship movement, peace, federal and democracy movement, and in the democratic education movement along with other members of the Kayah State Students' Union, during 2016, 2017, and 2018.
Henry was a CDM (Civil Disobedience Movement) teacher, and also served as a KNDF member, during the Spring Revolution, also known as the People's Armed Revolution.