Garrisoned junta troops under attack with three dead and five wounded so far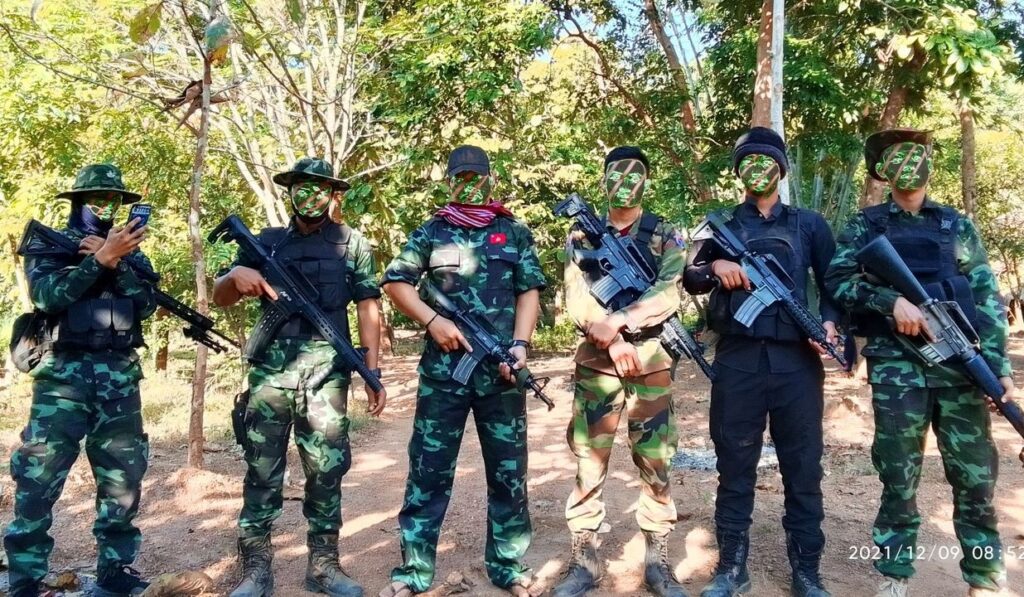 A garrisoned junta army camp near Wee Yaw Village, Thaton, was attacked with 40mm artillery by the Karen National Liberation Army (KNLA) and the Thaton People's Guerrilla (TPG). There were three casualties and five wounded junta troops reported the TPG.
"We launched an attack on Wee Yaw camp at around 8pm last night. There were about thirty junta soldiers. The assault was only about ten minutes, and then we managed to retreat without casualty. It was only known in the morning that there were three deaths and five wounded." says a member of TPG.
The garrisoned camp is located on the road between Lay Kay Village and Thein Sate Village inside KNU Battalion 1 territory.