General N'Ban La, Chairman of KIO urges to end racism and dictatorship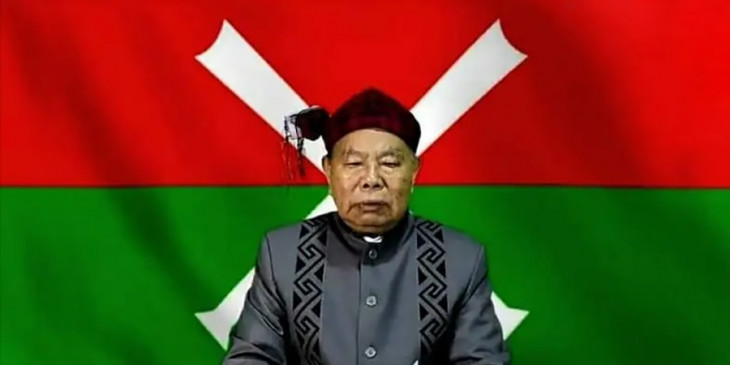 In his new year's speech, General N'Ban La of the Kachin Independence Organization (KIO) said, "If the people of Myanmar can end this dictatorship, without holding onto racism, we could work together towards our goals. True democracy in Myanmar. The junta regime is merely an organization without any supporters or recognition by anyone. It is very touching to see the people of Myanmar, either in hilly regions or in the plains, altogether, fighting against the junta." he continued.
"In this 2021 revolution, Myanmar citizens all over the world are working together to fight against the dictatorship. Good outcomes are expected as the unity of the people indeed is our strength. The KIO stands together with the people in this fight against the junta dictatorship". He made his speech in Kachin language.
"I want to remind every resistance force fighting against the junta, not to bomb in public places like schools and hospitals and other non-junta related places nor to harm or kill unrelated people. I want the resistance forces to follow the rule of law so that they will not be punished," he concluded his speech.