Grenade attack on Hmawbi 91st LIB and simultaneous bombings of Sanchaung Court and Shan Lan Market Municipal Office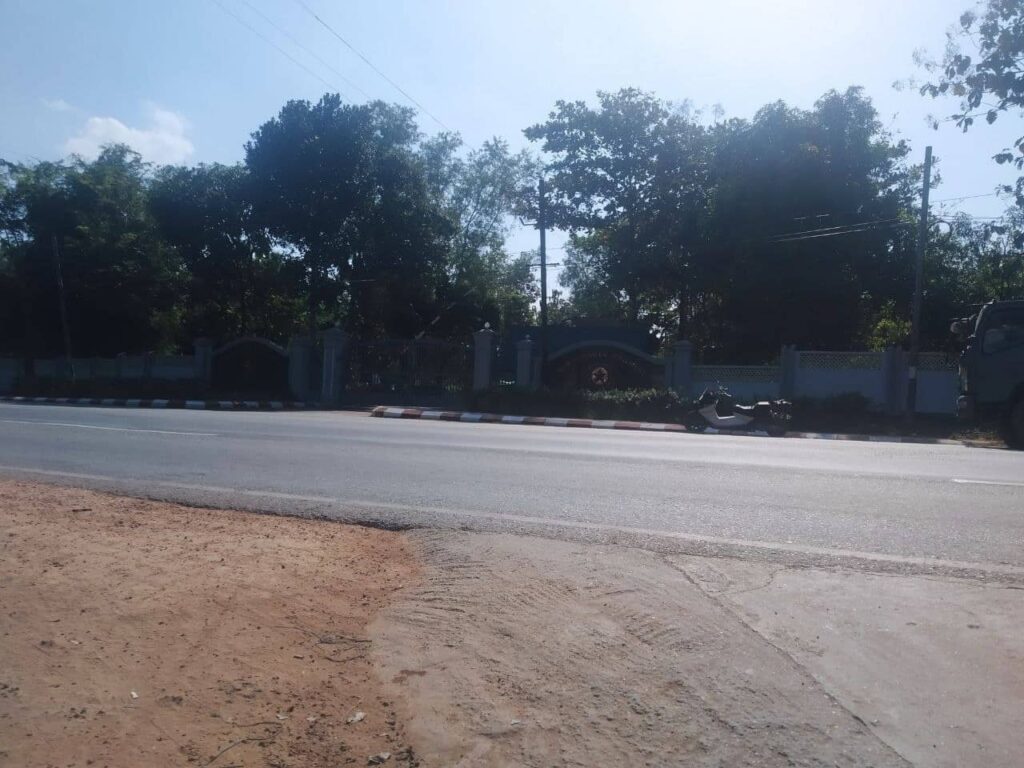 Two soldiers were killed in a grenade attack on Light Infantry Battalion 91, in Hmawbi Township of Yangon Region, at 8.45am on December 25th, according to locals.
"I heard that two junta soldiers on duty at gate 1 of Hmawbi 91st Battalion were killed. I got the news from the battalion. It happened at 8am this morning," said a resident.
The YLF (Yangon Liberation Force) attacked the 91st LIB Gate 1 in Hmawbi at 8.45 am with a grenade. After the attack, roads were blocked, motorbikes were searched, and the interior gate was closed as well, the YLF said.
On December 25th, the Burmese Youth Network (UG) and the Sanchaung Township People's Defense Force attacked the Sanchaung Court and the Shan Lan Market Municipal Office respectively.
Photo: View of Hmawbi LIB 91 Battalion Gate.