Heavy artillery shell hit a monastery in Budalin injuring 7 refugees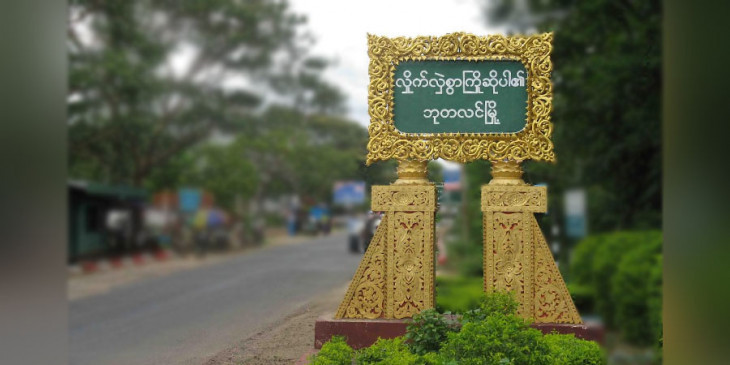 According to residents, a heavy artillery shell hit a monastery in Thar Yar Kone village, Budalin, Sagaing on November 25, at 4pm, and 7 refugees at the monastery were injured.
The locals also said a battle occurred between junta soldiers, rushing to carry out clearance operations, and the PDF on the morning of November 25th.
"After the battle, around 4 pm, junta soldiers fired into the village from Mya Thein Tan Pagoda on Yay Budalin hill, and the shell exploded in the village monastery. 7 people were injured. 5 women and 2 men, and 4 are in a critical condition."
The junta soldiers are currently stationed in Yay Budalin village, Mya Thein Tan Pagoda Hill and firing heavy artillery into Chaing, Din Pauk, Wak Chaung Kalay, and Chaung Wa Gyi villages and the residents were fleeing.
On November 25th, at 1pm, 2 special military police, who were stationed in Kan Daung Village, Pale, Sagaing were shot and killed on the north of Kandaung Village, locals said.
The leader of the Pale PDF, Bo Nagar, said they ambushed 4 junta military police who came back from Kyaung Wun Do Village.
According to eyewitnesses, the junta soldiers brought the two dead bodies back to the Monywa army base, and set fire to Kyaung Wun Do Village.
In Pale Township, intense battles occurred between junta soldiers and the PDFs in early November and there have been fewer battles since late November.