Heavy casualties of Junta forces in Kalay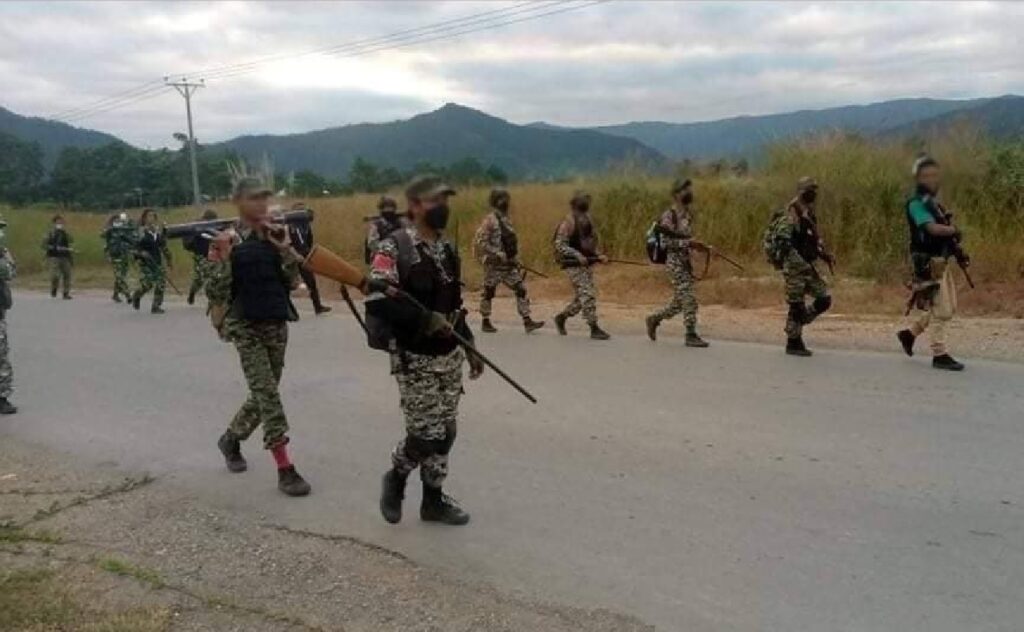 According to Ranger Kalay, a terrorist junta force that burned down Le Char and Shar Taw villages and was advancing towards a PDF base was attacked by a land mine on December 3, around 8:30 AM. Three junta soldiers died on the spot followed by seven more due to the injuries sustained.
The dead bodies of the seven dead soldiers were carried with a tuktuk from Myauk See police station and cremated at Khon Toe Cemetery on December 3, around 10:00 PM. Ranger Kalay also stated that there were also 23 injured junta soldiers in fatal conditions.