Heavy clashes between military junta and KNLA/PDF in Lay Kay Kaw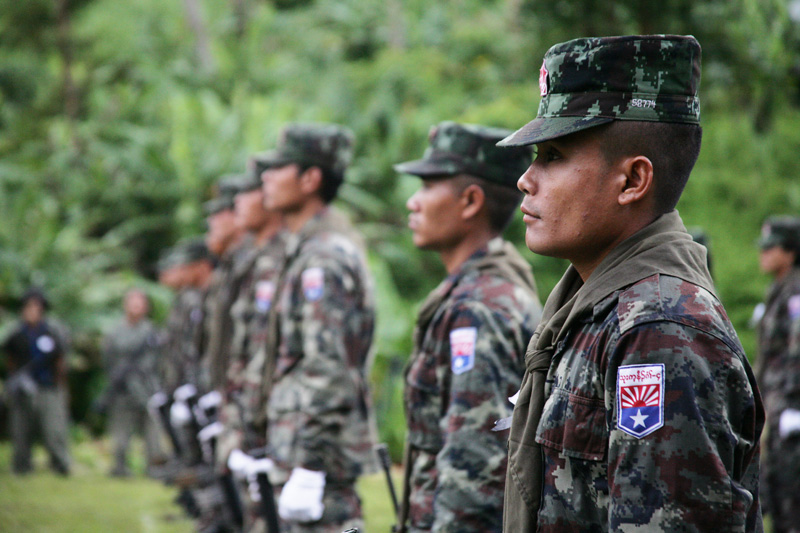 Although the new town of Lay Kay Kaw was recaptured by the KNLA on the 19th of December, heavy battles were still ongoing, reported a KNLA news source. This town had been advanced upon by junta forces, and locals had to flee due to the fighting.
Even though the KNLA has military control over Lay Kay Kaw, the junta, stationed in nearby Metta Lin Myaing and Kyauk Lone Gyi has been firing with heavy weapons and local people were unable to return, said a KNLA source.
Due to continuous advances by the junta regime, there have been ongoing battles and locals have been fleeing the area since the 15th of December. It has been reported that junta troops have entered the deserted homes and stolen money, gold, and other valuables.
People from Lay Kay Kaw and nearby villages (about 8,000 internally displaced people) have been fleeing to safe areas in Myanmar and also into Thailand.