Helicopter and artillery shelling force refugees to flee to Thailand.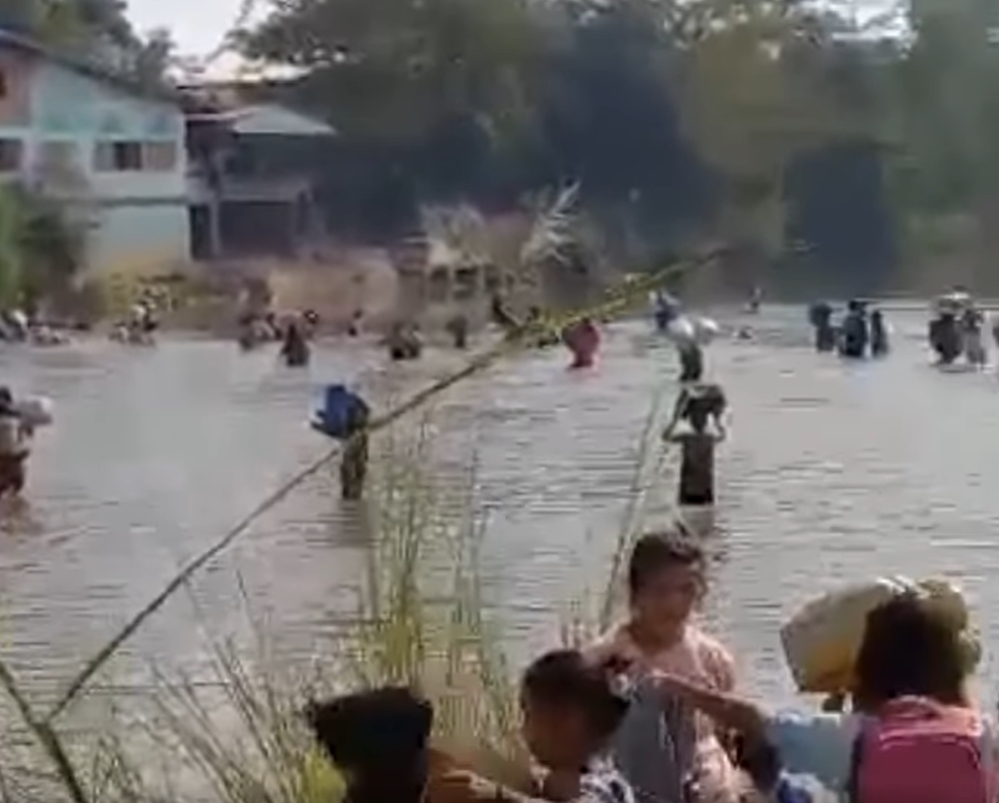 Junta forces attacked with helicopters and heavy artillery at Min Lat Pan, south of Myawaddy, Karen State, on the 25th of December. Refugees were crossing the Thaung Yin River into Thailand due to fear of the junta forces' behavior.
"A Thai soldier from the other side came and took the refugees. The junta forces fired with planes and heavy artillery. The refugees crossed the river because they were afraid of the explosions," a local said.
The junta forces have been attacking with fighter jets since 1:30pm on the 25th of December, destroying a civilian's house on the Thai side of the border.