Homes destroyed by the terrorist military council shelling in the Yay Lal Kyun Village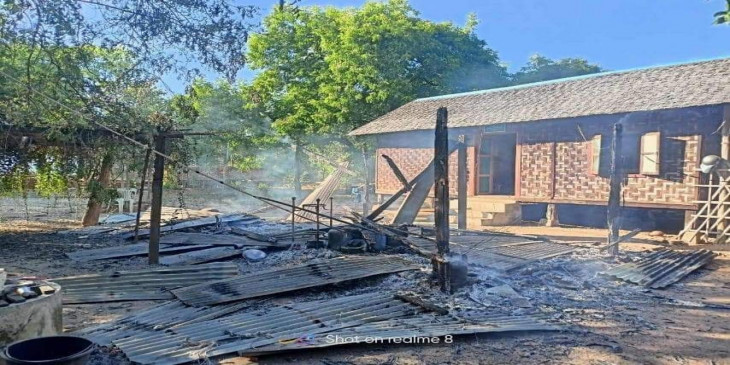 According to villagers, houses in Yay Lal Kyun village in Yezakyo, Sagaing Division were destroyed by artillery shelling by the military council.
Fighting broke out between Yay Lal Kyun Village People's Defense Forces and Terrorist Military Council until the evening of November 19th. And the military counil fired heavy artillery to the villages.
According to eyewitnesses, the artillery shelling was aimed at remote villages and fired from the other side of the Chindwin River in Pahang Nge village, Yezakyo town.