Houses are on fire in 2 wards of Htan Ta Lan Township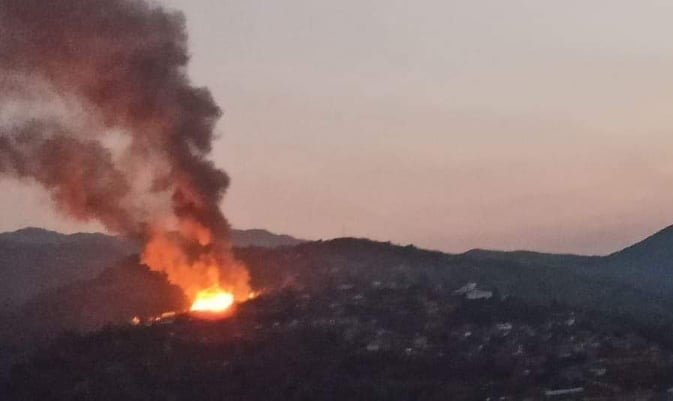 "In Zone Mhoon and Kyaung street in Htan Ta Lan, Chin state, fire broke out around 2pm on the 24th of November. The fire is still not under control at 7pm", reported a local source.
"I can see from a distance, that 2 houses were on fire around 2PM and the fire caught on at a few other houses, around 5pm", said the local
The exact number of houses on fire has not been confirmed yet.
It is the 5th time that fire has broken out in Htan Ta Lan since September. The previous 4 fire incidences were understood to be arson by the junta forces, after they had broken into the houses and looted civilian's property.
A total of 195 houses and 2 churches have been burned down and a Clergyman who was on his way to extinguish the fire was shot dead by SAC soldiers.
The cause of fire break out on November 24th and whether there has been any clashes between SAC troops and Chinland defence forces, believed to be in the area at the time, has not been verified.